Abu Dhabi is capital of UAE and one of the important emirates of country. This city has some finest man made architecture in the world. Many tourist visit Abu Dhabi regularly and many world class events are held here. Originally a deserted oil island has become modern city with all amenities and infrastructure.
Abu Dhabi tourist visa
We can process your visa application even if you are visiting Abu Dhabi and not Dubai. Visa rules and fees is same as mention. So why wait, just send your documents, clear payment and get your e visa copy within few days.
Abu Dhabi visit visa price
Sale!
Abu Dhabi Visa Online
AED 365.00 – AED 2,200.00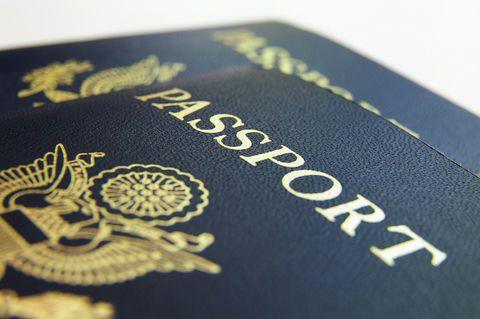 Why Book With us:
Lowest Price guarantee
Online booking
Zero Booking Fees
Secure Online Transaction
Customer Support always
How it Works:
Select your package/tour online
Pay and Book
Get instant receipt by email.
Abu Dhabi Visa (FAQs)
Abu Dhabi, United Arab Emirates (UAE) capital, is the second most populated city in the country. It is well known for its luxurious hotel chains, deluxe shopping malls, ultra-modern high rise buildings, and beautiful parks. People also visit Abu Dhabi for business, as this destination attracts entrepreneurs and investors.
If you want to visit this city, you need a visa. However, there are numerous inquiries you want to make, so that you obtain adequate information about this official document. Below, you will find common Frequently Asked Questions (FAQs) regarding Abu Dhabi visa:
Q. Do I need to apply for a visa?
A. Yes, if you want to visit Abu Dhabi, getting a visa is mandatory. You can apply for this document online by providing the necessary information and official papers via email. Upon approval, the government will send you the e-Visa copy to the same email address.
Citizens from the following countries will receive visa on arrival, valid for 30 days unless specified:
Andorra
Argentina (90 days)
Australia
Bahamas (90 days)
Brunei
Canada
Chile
China
Hong Kong
Ireland
Japan
Kazakhstan
Malaysia
Mauritius
Monaco
Nauru (90 days)
New Zealand
Russia
San Marino
Seychelles
Singapore
Solomon Islands (90 days)
South Korea (90 days)
Ukraine
United Kingdom
United States of America
Vatican City
Q. Can I work with a tourist visa?
A. No, you cannot work in Abu Dhabi with a tourist visa. It is crucial that you acquire the right employment documents. If you fail to do so, the government can deport, imprison, or fine you for breaking the law. Both you and your employer will have to pay this penalty.
Q. What are the different types of visa?
A. Given below are some of the common types of visa requested by individuals:
Business visa – With this document, you can enter the country for six months for business.
Student visa – Any individual who wishes to study in Abu Dhabi must get this type of authorization from the government
Tourist visa – The government authorizes you to visit its city for leisure travel. However, you cannot participate in any business activities.
Transit visa – If you are passing through the city and the next flight is more than eight hours away, you need to apply for transit visa. When the duration of visit is less than 48 hours, the visa is free. You can stay for 96 hours in the city, by paying 50 Arab Emirates Dirhams (AED).
Patient visa – Any foreign patient can visit Abu Dhabi for medical treatment with this visa.
Q. How long should my passport be valid to get a visa?
A. According to the UAE government, your passport should be valid for at least six months, during the time of travel.
Q. My visa didn't receive approval. What happened?
A. There are several reasons why UAE officials didn't approve your visa application. The authorities don't provide any information explaining their decision.
Q. When should I apply for a visa?
A. The immigration authorities will take around three to four business days to process your visa application. Do keep in mind that the working days in UAE are different from other regions around the world. In Abu Dhabi, Sunday to Thursday are the business days, while Friday and Saturday are holidays. Public holidays can also affect the time it takes for immigration authorities to approve your visa application. Due to this reason, you should apply 14-30 days for this document, in advance.