Abu Dhabi is capital of UAE and one of the important emirates of country. This city has some finest man made architecture in the world. Many tourist visit Abu Dhabi regularly and many world class events are held here. Originally a deserted oil island has become modern city with all amenities and infrastructure.
Abu Dhabi tourist visa
We can process your visa application even if you are visiting Abu Dhabi and not Dubai. Visa rules and fees is same as mention. So why wait, just send your documents, clear payment and get your e visa copy within few days.
Abu Dhabi visit visa price
Sale!
Abu Dhabi Visa Online
AED 365.00 – AED 2,200.00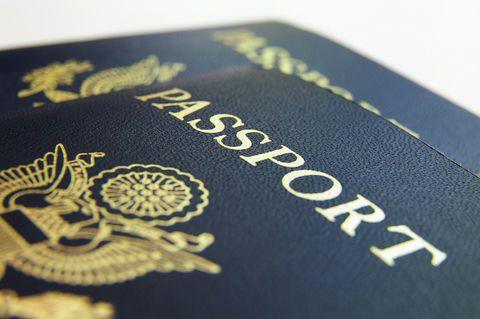 Why Book With us:
Lowest Price guarantee
Online booking
Zero Booking Fees
Secure Online Transaction
Customer Support always
How it Works:
Select your package/tour online
Pay and Book
Get instant receipt by email.
1. Abu Dhabi Visa: Everything You Need to Know
Abu Dhabi makes an enticing tourism destination for travel enthusiasts all around the world. Before visiting Abu Dhabi for the mesmerizing desert safaris and exploring the unique man-made islands, you need to keep your preparations complete. To do so, it is crucial to know about the tourist visa you would require, the duration to process necessary documents, and other important guidelines.
Requirements
Based on your nationality, there would be several criteria that you will have to satisfy to obtain a travel visa for the UAE. Let us take a quick look towards these criteria:
US Citizens' Visa Requirements
A citizen of the US doesn't require a UAE visa for visiting the country as a tourist if he/she has a valid regular passport. However, do remember that your passport must have a remaining validity of six months or more, from the date of your arrival at the UAE. You would also require a confirmed round trip airline ticket, or a ticket for traveling to another country via flight. If you plan for a trip of more than one month, you would have to talk with the immigration officer and apply to get permission.
Non-US Citizens' Visa Requirements
Other than the citizens of the USA, the UAE also allot visas upon arrival to citizens from a selected catalog of countries. These countries include Austria, Australia, Andorra, Brunei, Bulgaria, Belgium, Bahrain, Canada, Cyprus, China, Czech Republic, Croatia, Denmark, Estonia, France, Finland, Greece, Germany, Hungary, Hong Kong, Kuwait, Italy, Ireland, Iceland, Japan, Liechtenstein, Latvia, Luxembourg, Lithuania, Monaco, Malta, Malaysia, Norway, New Zealand, Oman, Portugal, Poland, Qatar, Romania, Seychelles, Slovakia, San Marino, Slovenia, Spain, South Korea, Saudi Arabia, Singapore, Switzerland, Sweden, The Netherlands, Vatican, Northern Ireland, and the United Kingdom. However, you must remember that you can only get the visa for a trip of one month. If you plan to stay in the UAE for a longer period, you need to apply for the same.
GCC Countries Citizens' Visa Requirements
If you are a citizen of any of the Gulf Cooperation Council countries, you can visit the UAE without having to apply for a visa. The countries included in the GCC are Oman, Kuwait, Saudi Arabia, Qatar, and Bahrain. High-level officials working in these countries and their family members who aren't national citizens are also exempted from others. These high-level officials can obtain a non-renewable visa for a month's trip at any UAE airport upon arrival.
Other Citizens' Visa Requirements
If you are a citizen of a country that isn't included in the above categories, you need to apply for a visa before leaving for the UAE.
Different Types of Visas
There are different visas serving various purposes for tourists. You need to ensure you apply for the right visa for a hassle free tour of the UAE. Moreover, with regard to the visa you require, it is possible that you would have to visit a different source to obtain the visa. For example, if you need a work visa, you will have to contact your employer whereas you can go to an embassy to get a travel visa.
Visit Visa
Whether you are visiting Abu Dhabi for a family outing or a business meeting, you will need a visit visa to travel if your trip is of more than 14 days. A visit visa comes in the form of short-term visit visa and long-term visit visa. Both these visas are non-renewable. The short-term visa enables the traveler for a 30-day visit and the long-term visa has a 90-day limit. In addition to the price paid for the visit visa, a deposit fee needs to be paid by a local relative or sponsor. This fee is reimbursed once the traveler exits the country.
Tourist Visa
The tourist visa is a special visa under the visit visa that allows the traveler to visit the UAE of not more than 30 days. If you have the tourist visa but extend your trip for more than a month, you will be liable to pay a per-day fine in addition to the price for an out pass.
Transit Visa
A traveler needs to apply for a transit visa if he/she is taking a trip to another country via the UAE. The waiting time in between your two flights needs to be more than 8 hours. Make sure you carry your passport, a valid onwards ticket for your next flight, and other necessary travel documents along with the transit visa.
Multiple-Entry Visa
Another special category of visa, the multiple-entry visa is needed by travelers who need to make multiple entries to the country within a single trip. These travelers include cruise ship passengers and business visitors who frequently visit the UAE. It is also non-renewable and each of the stay during the trip cannot be more than 30 days. To obtain the multiple-entry visa, you need to first apply for the visit visa.
Guidelines for Trip to Abu Dhabi Amidst COVID-19
To ensure safety of the tourists and the workers in the travel industry, all the countries have introduced new guidelines. To have a secure trip to Abu Dhabi, you need to ensure that you abide by all such guidelines.
COVID-19 Test: If you are planning to visit the UAE, you need to undergo a RT-PCR test (Reverse Transcription-Polymerase Chain Reaction Test) or a Laser-Based DPI test (Diffractive Phase Interferometry Test). You must have a negative COVID-19 test result copy along with other travel documents while traveling to the UAE.
4. Abu Dhabi Visa (FAQs)
Abu Dhabi, United Arab Emirates (UAE) capital, is the second most populated city in the country. It is well known for its luxurious hotel chains, deluxe shopping malls, ultra-modern high rise buildings, and beautiful parks. People also visit Abu Dhabi for business, as this destination attracts entrepreneurs and investors.
If you want to visit this city, you need a visa. However, there are numerous inquiries you want to make, so that you obtain adequate information about this official document. Below, you will find common Frequently Asked Questions (FAQs) regarding Abu Dhabi visa:
Q. Do I need to apply for a visa?
A. Yes, if you want to visit Abu Dhabi, getting a visa is mandatory. You can apply for this document online by providing the necessary information and official papers via email. Upon approval, the government will send you the e-Visa copy to the same email address.
Citizens from the following countries will receive visa on arrival, valid for 30 days unless specified:
Andorra
Argentina (90 days)
Australia
Bahamas (90 days)
Brunei
Canada
Chile
China
Hong Kong
Ireland
Japan
Kazakhstan
Malaysia
Mauritius
Monaco
Nauru (90 days)
New Zealand
Russia
San Marino
Seychelles
Singapore
Solomon Islands (90 days)
South Korea (90 days)
Ukraine
United Kingdom
United States of America
Vatican City
Q. Can I work with a tourist visa?
A. No, you cannot work in Abu Dhabi with a tourist visa. It is crucial that you acquire the right employment documents. If you fail to do so, the government can deport, imprison, or fine you for breaking the law. Both you and your employer will have to pay this penalty.
Q. What are the different types of visa?
A. Given below are some of the common types of visa requested by individuals:
Business visa – With this document, you can enter the country for six months for business.
Student visa – Any individual who wishes to study in Abu Dhabi must get this type of authorization from the government
Tourist visa – The government authorizes you to visit its city for leisure travel. However, you cannot participate in any business activities.
Transit visa – If you are passing through the city and the next flight is more than eight hours away, you need to apply for transit visa. When the duration of visit is less than 48 hours, the visa is free. You can stay for 96 hours in the city, by paying 50 Arab Emirates Dirhams (AED).
Patient visa – Any foreign patient can visit Abu Dhabi for medical treatment with this visa.
Q. How long should my passport be valid to get a visa?
A. According to the UAE government, your passport should be valid for at least six months, during the time of travel.
Q. My visa didn't receive approval. What happened?
A. There are several reasons why UAE officials didn't approve your visa application. The authorities don't provide any information explaining their decision.
Q. When should I apply for a visa?
A. The immigration authorities will take around three to four business days to process your visa application. Do keep in mind that the working days in UAE are different from other regions around the world. In Abu Dhabi, Sunday to Thursday are the business days, while Friday and Saturday are holidays. Public holidays can also affect the time it takes for immigration authorities to approve your visa application. Due to this reason, you should apply 14-30 days for this document, in advance.
FAQs for COVID-19 Related Travel Requirements
If you are planning to go for an international trip for the first time amidst the pandemic, you might have a lot of questions and confusions in your mind. We have provided a list of some common questions and the solutions to all of them.
Q. Do I need to undergo both RT-PCR and the Laser Based DPI Tests?
A. No. As both these tests provide a reliable result, you have to undergo any one of them before taking the flight to Abu Dhabi. Do not forget to carry the negative test result copy while traveling.
Q. I plan to stay in Abu Dhabi for a month. Do I need to give a test again during my visit?
A. Yes. You are required to undergo the RT-PCR test on the 6th day if your trip is of more than 6 days. Safety and security is of the utmost importance amidst the pandemic.
Q. Do I need to provide any other information while traveling to Abu Dhabi?
A. With your passport, visa, a negative COVID-19 test result copy, and other necessary travel documents, you can safely travel internationally. While taking the flight to Abu Dhabi, you need to visit the international travelers' checkpoint at any port and reveal your date of entry to the UAE. This is a strict guideline as per the Abu Dhabi Crisis, Emergency and Disasters Committee. Failing to adhere to the guidelines can cost you penalties.
Q. Where can I undergo the RT-PCR test within Abu Dhabi?
A. As aforementioned, travelers staying for more than 6 days in Abu Dhabi are required to undergo the RT-PCR test on the 6th day. You can get this test done in any of the PCR testing centers in the city. The Abu Dhabi Corniche, Zayed Sports City, and the AI Wathba Screening Centre are some places where you can undergo the RT-PCR test.
Note: You can visit the Abu Dhabi Corniche or the DH50 at Zayed Sports City if you wish to undergo the laser-based DPI test.
Places to Explore with Abu Dhabi Visa
Now that you are aware of all the requirements and guidelines, you can finally prepare for an awesome trip to Abu Dhabi. It is one of the newest travel destinations that excites tourists all around the world for its distinctive features. Here is a list of the must-visit places in Abu Dhabi:
Sheikh Zayed Grand Mosque
The charming mosque is an iconic attraction that symbolizes the beauty of Abu Dhabi. Made with Macedonian marble and mosaic tiles, the mosque is a magnificent celebration of the Islamic architecture.
Louvre Abu Dhabi
The Louvre Abu Dhabi museum is a perfect destination for art-enthusiasts. The museum showcases a plethora of mankind's artistic achievements from the prehistoric times to the modern era. Whether you are interested in Egyptian statues or Picasso's paintings, you can find it all here!
Mangrove Kayaking Tours
For those who are in love with adventure-sports, the mangrove kayaking tours in Abu Dhabi provides an experience worth having. Both novices and experts can find these tours to be amazing. The thrill of kayaking mixed with the ecological mangroves and forest remnants make up for an unforgettable trip.
Abu Dhabi Ferrari World
A unique Formula One branded theme park makes up for a unique destination that you would be coming across for the very first time. You can indulge in the world's fastest roller coaster ride or take the epic Fiorano GT challenge. The best thing about Abu Dhabi Ferrari World is that it has something special for every age group, making it a must-visit destination.
Now that you are equipped with all the vital information and travel destinations you must visit, don't hesitate and book your tickets to Abu Dhabi right now!