Legal Age
The legal age for drinking alcohol in Dubai is 21. The legal age for drinking alcohol in Abu Dhabi is 18.
Many people wanted to know about the laws and the regulation that is applicable for drinking alcohol. Find out about about Dubai, UAE local laws for license, who can buy, fine, duty free buying, trade law and much more. For all tourists and residents visiting or living in Dubai, it is important to know the country's alcohol laws as they are quite stringent and varies for Muslims and non-Muslims. Violators are punished by having to pay fines or even by having to serve time in jails.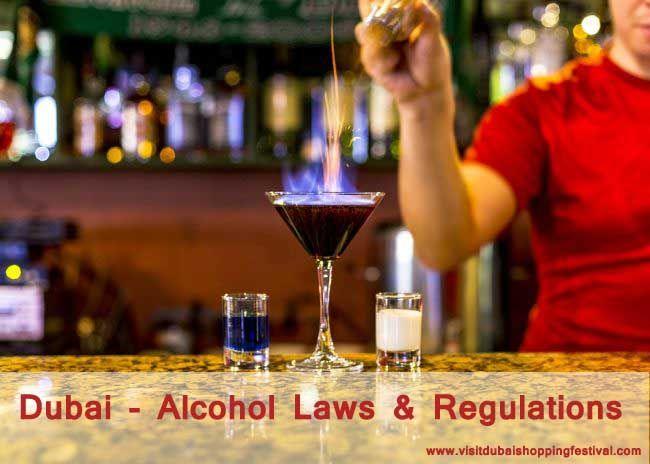 Liquor License
Non-Muslim residents can obtain a liquor license and drink at home or at licensed venues where it is legal to drink alcohol. The permit to drink at a licensed venue where liquor is served should be separately obtained by the resident. These licenses obtained by non-Muslim residents are only valid in the Emirate that issued them. They are not valid outside the Emirate that issued them.
Though alcoholic drinks are served in hotels, clubs, resorts, etc, it is illegal to drink or be under the influence of alcohol in public. Please note that the transit passengers passing through the UAE airport must avoid drinking alcohol, under the influence of alcohol may also be arrested as this is illegal. Even non-Muslims cannot drink alcohol during the holy month of Ramadan.
Alcohol Consumption During Driving
There is zero tolerance for drunk driving in Abu Dhabi and Dubai. It is a crime in the UAE. Drivers who are caught driving under the influence of alcohol may face a fine of up to Dh20,000 or jail term which is decided by the court. They also are penalized with 23 black points and have their vehicle confiscated for up to 60 days. There may be additional penalties where an offender's license may be suspended for a period of not less than 3 months and not exceeding 6 months.
Consumption at Office
Consumption of alcohol at the workplace during working hours is also a serious offense in the UAE. If a worker is caught then the employer has the right to fire the employee without any prior notice.
Alcohol Trade Law
There are strict laws regarding transportation of alcohol in Dubai and Abu Dhabi. License holders can transport their alcohol from the shop to their home in their private vehicle but the amount of alcohol being transported should not exceed the limit allowed by your license. If found transporting alcohol over your limit then the vehicle and the alcohol will be confiscated and the person transporting them will be prosecuted. It is also illegal to transport alcohol via public transport like the Dubai metro.
Duty Free Alcohol 
An expat can buy alcohol while entering Dubai from Dubai airport duty-free. But there are limits to the amount of alcohol a person can buy from duty-free. For wine, a person cannot buy more than 2 liters and for spirits also the amount is set at 2 liters. It has to buy from duty-free before arriving at the baggage reclaim and it is best advised to stock up before entering Dubai or Abu Dhabi. A person cannot buy more than 2 cartons of Beer. A person has to be at least 18 years of age to be able to purchase alcohol from duty-free. Some supermarkets do sell alcohol in UAE. But it is mostly the hotels and resorts who sell alcohol in Dubai and Abu Dhabi.