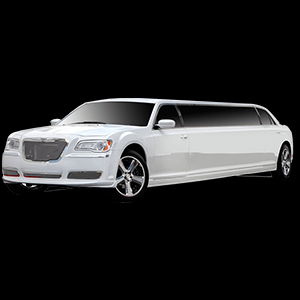 [maxbutton id="1″] [maxbutton id="2″]
Cost for Tour :  USD $ 135  Per hour
Timing for Tour :  As per request (1 hour)[template id="1702″]
You would easily find several limousines at your service in Dubai when you plan for an awakening tour of entire city. The limousine is available all across the city on rent based on hours without letting you feel dissatisfied. But before enjoyment, you need to even keep a watch on the safety side while drive. Today, we are going to discuss about best way that help you to make your journey safe and secured from your end.
Hourly Ride A Great Experience:
Car and limousine provides you the best measure to enjoy your freedom to go where so ever you want. These services offered you the opportunity to say that it's not just drive but the moment to enjoy top notched chauffeured service in affordable package. You are going to enjoy the vehicle ride on luxurious and stretched limousines, luxurious sedan, town car and many more. But great experience comes while drive when you are confident from safety end. Below we are mentioning 5 major tips that with which you need to be aware of:
Get engaged to best service provider: Almost everyday the competition in limousine rent has enhanced. So it has become necessary to depend on right service provider who would offer you best response just after seeking the queries like number of people, number of hours, how far you need to go and when. In his hub number of companies is specialized to provide and possible service but you need to select the one of your choice that fitted perfectly to your criteria. More details you provide, better valued service you get! 
Choice the correct ride: The foremost thing that you need to see in the vehicle of your choice is the space that other feature as per occasion. You need to book the vehicle according to number guest present in your party tonight. Some companies are even known to music, video and photography facilities to offer you a satisfactory service. 
Package need to be affordable: Packages are considered to be a great choice if you are planning sight visit ski resort. Package would provide particular proportion of hours that would serve to be sufficient for your party or event. Some companies are known to offer package in huge price so you need to select the best service partners who offers packages options. 
Fetch the actual price quote: You need to be aware of the price that the service provider is charging you. So makes sure to check around with other limousine service provider. Most of the companies offer unique price policies that are categorized in to 2 different zones. You can fetch services in price quote for two different categories i.e. point to point tour or hourly based tour. In case you have availed hourly service then you need to be aware of the facts such as add-on charges like fuel surcharge, service charges, tips and other fees. So, it is necessary to known all the price without having any hidden fee structure. 
Safety is the first priority: The foremost thing that you must be aware of while booking a cab is safety. As per the legal act of UAE, the Limousine Company need to be registered with US and should even have proper level of insurance and license. You should even not the number of the limousine before you board it a party or event. Never book a limousine which cannot display its licenses and other insurance credentials.