Are you planning a trip to the Emirates? You will benefit from learning about the various dining options made available in Dubai. While, in the culinary world, Dubai is renowned for its luxurious dining experiences – the Arab city has more to offer. You will find food and snacking options to fit every budget when touring Dubai. Let's find approximate how much you might end up spending on dinner, when in Dubai.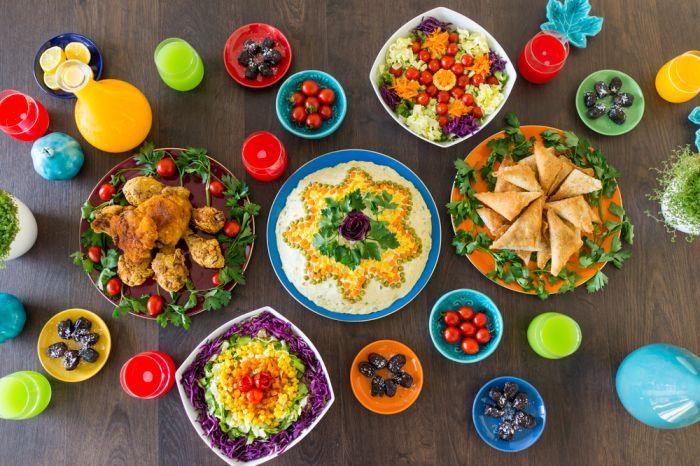 Cheap Eating Options
Dubai boasts of a rich local fast-food scene that will not only be easy on your pocket as it fills your tummy, it will satisfy your taste buds too! Don't miss out on visiting Eat and Drink or Antar Cafeteria when here. Locals swear by the cheap but wholesome food offered at both these places.
Antar Cafeteria – Order yourself a Hasan Matar i.e., a sandwich wrap with spicy chicken and french fries inside, at Antar Cafeteria for as little as AED 6. The burgers at Antar start from AED 13.
Eat and Drink – Eat and Drink is specially known for its delicious shwarmas, which are sold at the measly price of AED5.
Both places also sell freshly squeezed fruit juices you'd be wise not to miss out on.
Average Priced Dining Options
You will find a variety of restaurants and food joints selling affordably priced food all across Dubai. Two restaurants worth visiting for tourists looking to dine well, but for a reasonable price are – Shakespeare and Co. and Reem Al Bawadi.
Reem Al Bawadi – Reem Al Bawadi is a Middle Eastern chain restaurant with outlets across the Emirates. Try Arabic delicacies such as spicy potatoes and vine leaves, hummus and so on, all for around AED25.
Shakespeare and Co. – Shakespeare and Co. welcome visitors with its antiquated décor and cozy, old-world charm. Another chain restaurant, with outlets spanning the length of Dubai, you can treat yourself to a variety of cuisine here. English breakfast at Shakespeare and Co. will cost you some AED57 while spring rolls come for AED36 only.
Dhow Cruise – A trip to Dubai is incomplete without a cruise on the traditional Arab boat, Dhow. You cab book a dinner reservation on one of the many Dhow cruises made available in Dubai. An all-inclusive Dinner Dhow Cruise reservation begins from around AED 55 per person, and is an experience worth indulging in. Sail about the Dubai Marina with your friends and loved ones as you take in Dubai's sights and scenery from the waterfront and enjoy sumptuous traditional/continental food. Dhow cruises also host live entertainment performances by local artists to introduce tourists to Dubai's rich art and culture scene.
Luxurious Dining Options
Dubai has some of the fanciest and most expensive restaurants the world has to offer. So, if a luxury dining experience is what you are after, Dubai will not disappoint you.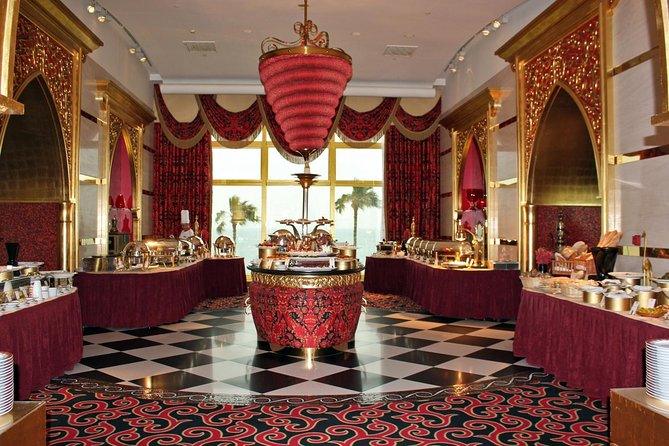 Al Iwan – The Al Iwan is housed in the Burj Al Arab, perhaps Dubai's most famous hotel. Wish to make a visit to the riveting seven-star hotel but cannot afford accommodation? Just book yourself a lunch or dinner buffet. They cost AED450 and AED505 respectively. The Al Iwan is considered among the city's finest tourist hotspots and provides one of the best Arabic dining experiences you could hope for.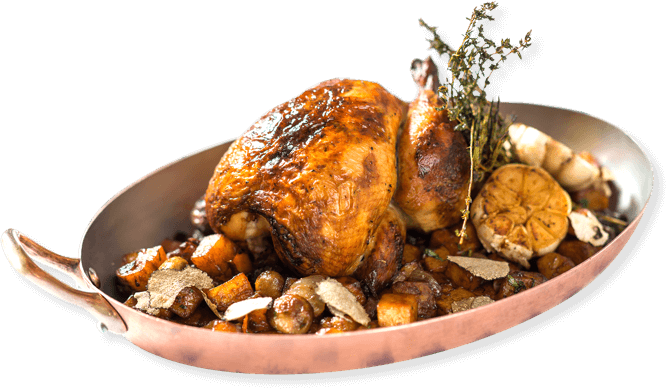 Bagatelle – One of the most expensive restaurants in Dubai, meals at this French Mediterranean restaurant will set you back by at least AED695, but it's worth the visit. You can order yourself some caviar, sit back, and bask in the luxury of your Dubai dining experience when in Bagatelle.