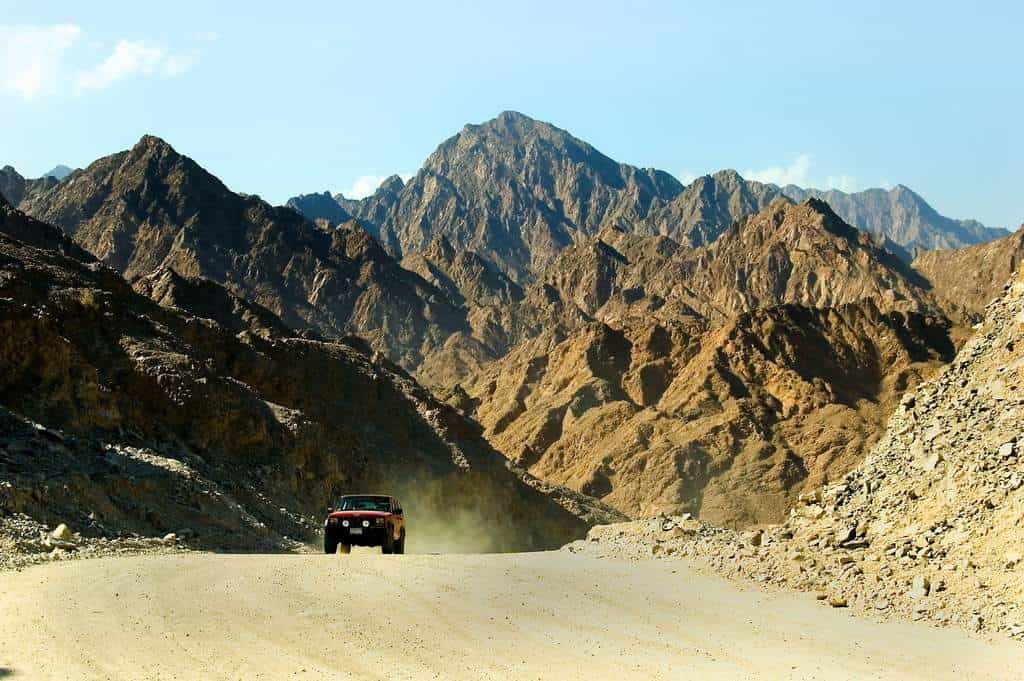 Cost for Tour :  AED 350  Per Adult & AED 320  Per Child
Timing for Tour :  8-30 am to 2-30 Pm (6 hours)
Dubai is acknowledged as "City Of Gold" and indeed recognized as shopping heaven. But, Dubai even seems to be the sitting in the lap of natural beauty such as desert, mountains terrain, lush green landscape, etc. If people considered it a beautiful destination for desert then it is even admired as a wonderful option for mountain terrain that would surely enhance adventure when you are out with your family and friends.
Hatta Mountain Safari Dubai Description:
The Hatta mountain safari is considered as a famous destination for youth as it known to offer lifetime experience which will be filled of thrill and fun. This tour is a perfect integration of mountain trekking along with desert safari. The exact location of this trekking is accomplished in mountainous boarder of Abu Dhabi border. Depart from the city in the morning for a wonderful and adventurous trip to the mountain terrain of UAE.  This route is simply amazing with its lush green landscape that seem to be surrounded with the rigid Hajar mountain that appears awesome with its alluring cool blue water  present in the Wadis of the location. You are sure to fall in love with the peaceful and tranquility of the canopy. When you would proceed ahead towards hatta heritage village to offer homage to the old fort and view the simplicity of the village area. During the safari, you will be pleasing your taste bud with a delicious lunch at Hatta Fort Hotel. After completing your lunch, you have to proceed ahead to the camp site in the desert where you will be provided the opportunity to perform the desert related activities.  Here you can experience the pleasure of camel riding as well as opportunity to come across the famous Arabian hookah known as Sheesah. Moreover, you even enjoy the adventure of bashing against the sand dunes. While returning, you can purchase the handcrafts from the sideways shops.
Highlights:
This is a perfect package for off road fun and more than just a relaxation tour.
The Hatta Mountain is located at a far distance from the city of Dubai that is approximately 100 kms.
This service would be provided from any corner of Dubai as they will you pick you up from any hotel, residence, terminal or any other place.
The service starts from 8 am and ends 3:30 pm after providing you every sort of adventure and thrill in your life.
Halt at the canyons renders an amazing free of relaxation that gradually turns out be the memorable period for you.
Why We Are Best?
If you desire to depart from the hustle bustle of the city and experience adventure in your life then Hatta Mountain Tour is considered to be the choice of all. And, we are present here to offer you a reliable package in every sense. We have brought to you the wonderful package that is good in every sense either in case of cost and better service. So, it the correct time to get in touch with us and experience thrill in your life.