Jeep Safari Dubai – Exhilarating Experience
The desert safari is an excursion known around the world for the thrill and adrenaline rush it offers. For those who are not quite familiar with this, it is a tour wherein a jeep or hummer or toyota land cruiser runs like crazy on sand dunes. To drive a car on the sand, the air pressure in the tires has to be reduced to maintain the friction and so that car will not get stuck in the sand. The well trained and experienced drivers run jeep upon the massive sand dunes, and it seems like it is going to topple over which will give you chills down your spine. This gives the passengers a lot of excitement and thrill which is the essence of this excursion.
Jeep Safari in Dubai
AED 150.00 – AED 175.00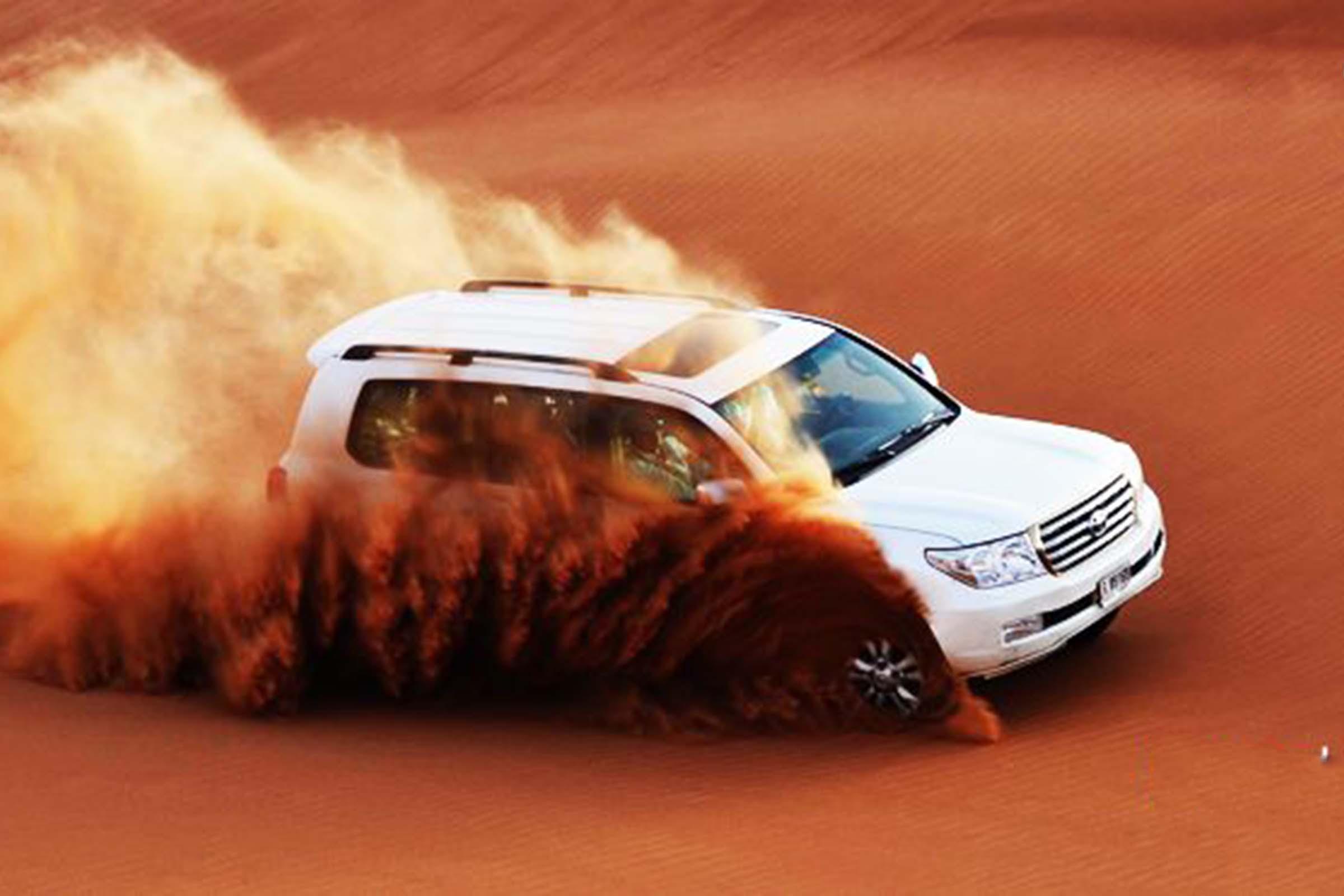 Inclusions in Jeep Safari Tour in land Cruiser
Pickup from your hotel or residence in Dubai. (Land cruiser)
Unlimited Soft drinks, Water, Tea & Coffee.
Sand Boarding & Entertainment Area Falcons, Camels.
Quad biking (Optional – Upon request & availability).
BBQ Dinner with Veg & Non Veg dishes from 5* quality caterers.
Belly Dance Show / Tanura show/ Fire Show by professional artists.
Availability of Alcohol beverages in Camp – At separate extra cost.
Separate Toilet facilities for both Men & Women.
Biggest Pyramid Dunes / Adventurous dune driving.
Sunset Photographic Opportunity.
Camel Riding.
Henna Designing.
Shisha Facility / 'Hubbllee Bubblee' Smoking facility.
Arabic Dress photograph opportunity.
Drop back to your hotel or residence in Dubai.
* Pick up from other emirates are available at an extra charge
Timings
Pick Up:  3:00 Pm to 3:30 Pm Everyday
Drop Back: 9:00 Pm to 9:30 Pm Everyday
Structure of the Jeep Safari Dubai Tour
The departing time of this trip is usually in the afternoon and might vary a bit depending on the sunset timings. The driver stops at different spots for you to take photos. You can experience the vastness of the desert and the picturesque view it provides. The first stop is at a camel farm.
You can appreciate the sinking sun behind the sand dunes. At last, you reach the campsite where you can indulge in various activities such as camel ride, sand boarding, etc. After that, one can enjoy the barbeque dinner which is a real treat and is full of delicacies and Arabian food. The famous belly dancing is performed by professional dancers under the stars besides the campfire.
Featured Activities in Jeep Safari Dubai Tour
Picked up by a four-wheel-drive car from any desired point in Dubai or Sharjah. Timings may vary as per tour operators.
Sand dune ride comes next in the list. The drive last for approximately 20 – 30 minutes.
A stop in between the desert for photography of the magical sunset.
Activities at the campsite include camel rides, belly dancing performances, bar (chargeable), henna painting, hubbllee bubblee (shisha), Arabic coffee & fresh dates, Arabic costumes, unlimited soft – drinks & beverages, BBQ dinner in buffet style, sand skiing, quad bike drive,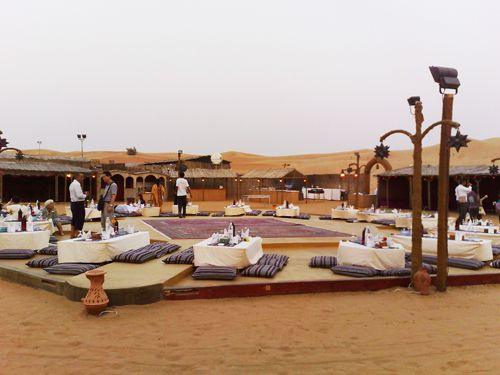 Safety tips for Jeep Safari Dubai
Older adults, pregnant women, and children below three years of age are not recommended for Jeep Safari Dubai Tour as the sand dune ride is quite bumpy and also the car is not equipped with child bucket seats. So it's best for these individuals to avoid this excursion.
The drivers are professional, trained in first aid and have the proper
Land cruisers are equipped with roll cage protection if the car gets roll over in a sand dune which is very rare. Also, seat belts are fitted for all six passengers and driver as well.
The car, as well as passengers, are insured from the moment you sit in the car.
Must Try in Jeep Safari Dubai
Skiboarding is a very fun sport wherein an individual is made to sit on a ski board and then left to slide from a steep sand dune.
One can also involve in camel trek wherein camel will take you to the campsite from a certain point. It is the best method to experience the real desert life.