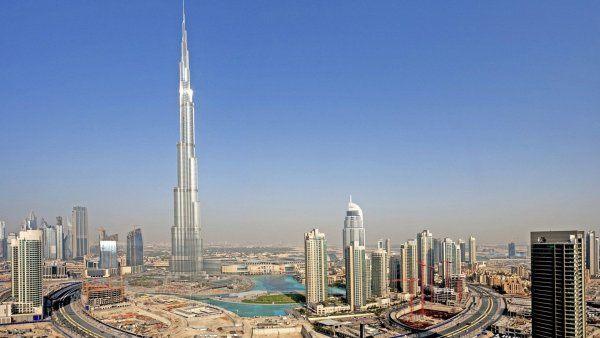 Cost for Tour :  USD $ 42  Per Adult & USD $ 35  Per Child
Timing for Tour :  As per request (1 hour)
Dubai is treasury land which appears chronicle with its graphical architecture. Amongst all the architecture, Burj khalifa is acknowledge for its unique position in the world as the largest building that has entered into the Guinness book of world record. This is an impressive building which offers viewer with the best sightseeing from 124th floor just by standing on the observation deck and over with the help of with telescope.
Highlights of Burj Khalifa Sight-Seeing:
You need to start your journey all the way from the ground level of Dubai mall to the top of Burj Khalifa.
You will enjoy your journey to top with the help of the high speed elevator located at the distance of 65 meter from sidewalk.
During the ride, you are sure to watch the multimedia presentation on the chronicle history of the city along with the 3D plan of Burj Khalifa construction.
Just after the sudden halt at the viewing spot, you can enjoy the close view of the iconic skyscrape.
After having the entire view from the elevator, you need to start your vertical journey with the help of elevator to observation deck.
Soon, after travelling at a speed of 10 m per second you are shuttled to 124th floor of Burj Khalifa.
When the elevator gets open and you reach the floor bounded with glass walls from floor-to-ceiling you are sure to experience a delightful view of the breathtaking scenic view of the entire city, awe-inspiring deserts and oceans.
But, once you gaze down who are sure to enjoy the serene view of Palm Jumeirah mansion and even admire the sleek beauty of Burj All Arab Hotel and enjoy the cruising view of dubai marina.
If you are available in the observation deck during night then you will even like to see the pleasant view of starry night sky as well as the sparkling city.
After enjoying the panoramic view of 360 degree from observation deck, you can step to the open air terrace to enjoy the sweeping view in a good climatic condition.
Operational Hours:                
You can visit this tallest building in two different sessions. If you are visiting the Burj Khalifa on Sunday to Wednesday then the time of admission will be from 8:30 am to 11 pm. Otherwise, if you make a visit from Thursday to Saturday, it remains open from 4:30am to 11 pm
Service You Are Sure To Like:
Are you planning a trip to the wonderful place of the world known as Dubai? Then, I will recommend you to visit the tallest observation deck of the world i.e. Burj Khalifa.  To visit to his great monument you need to make sure that you have a proper visiting service with you. We are present here to provide you planning a perfect shape with our service that is affordable and highly delightful with the introduction of amazing packages.