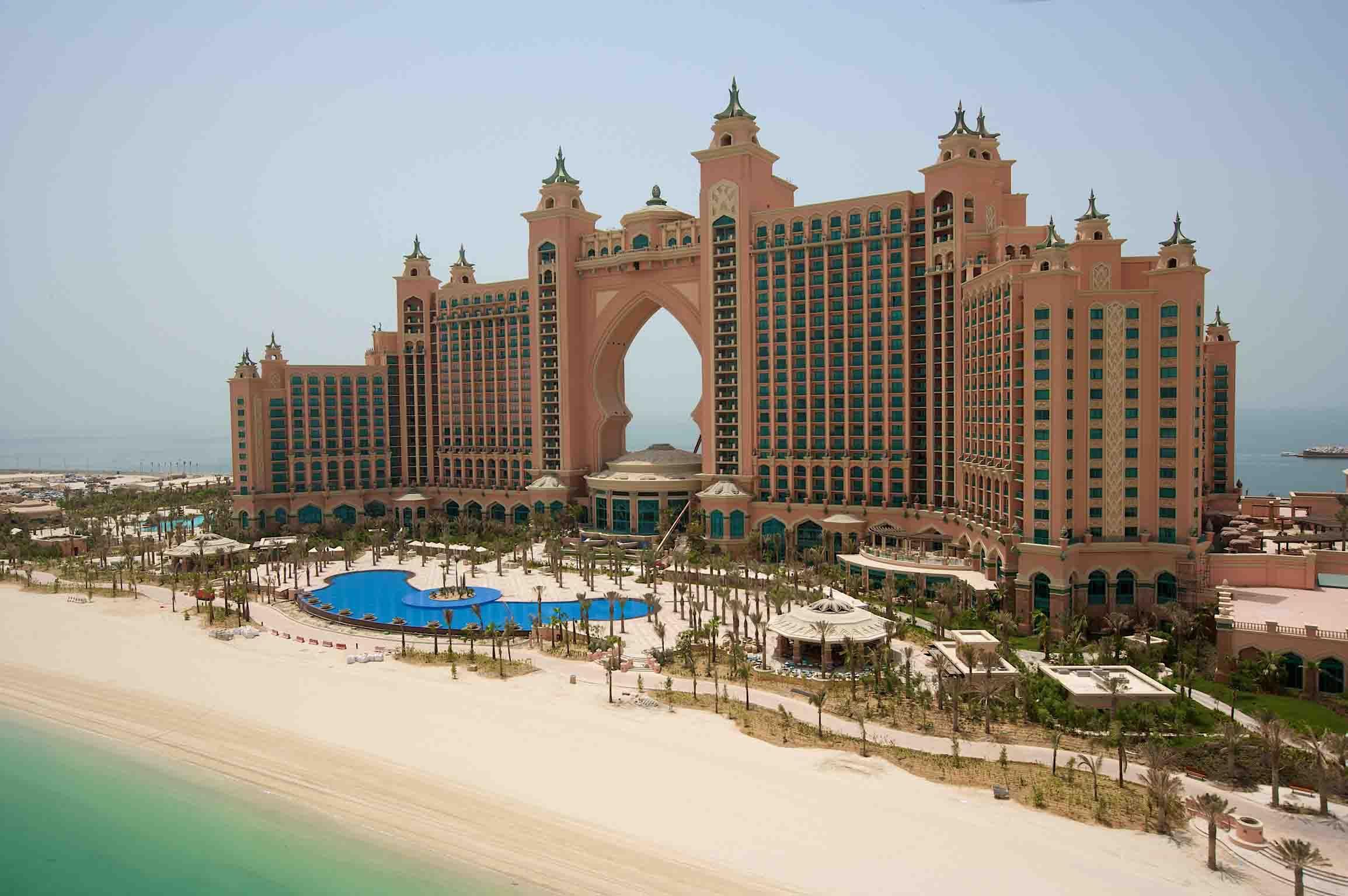 Cost for Tour :  USD $ 105 Per Adult & USD $ 68 Per Child
Timing for Tour :  7-30 Pm to 11-00 Pm (3 & half hours)[template id="1702″]
Dubai is the world's most incredible destination where one can come and have great vacations. Atlantis Hotel located in the Palm Jumeirah is a great place for dining.
Dubai is well known vacation destination for tourist arriving from every nook and corner of the world with the only hope to enjoy and get delighted. The Palm Atlantis hotel serves as the amazing destination for style and sample offered by the world best culinary delights. The Palm's Atlantis hotel is known to be spread over a space of 46 hectares of land. This is a manmade island located in the heart of Dubai and this destination of Dubai is considered to be the favorite destination not only for inviting architecture and excellent accommodation but even for its assortment of dining that may suit the mood and appetite of every person arriving from different corner of the world.
Features of Atlantis
It has 21 restaurants, bars and lounges.
The world renowned chefs are a part of Atlantis.
It is a culinary destination from family friendly to fine dining.
Cuisines- It includes every major cuisine across the world like Italian, French, Japanese, Chinese, Lebanese and Mediterranean.
Casual dining- For people who prefer casual dining bars, lounges and cafes are available. Apart from these, casual dining restaurants also available both indoors and outdoors. Levantine is one such restaurant which provides Lebanese cuisine for casual dining.
Fine dining- You can go for fine dining experience in the different restaurants of Atlantis. Yuan is a restaurant that is preferred by many it offers traditional Szechuan cuisine in a unique contemporary way.
The Bahamian Club- It is one of the best restaurants of Atlantis. It serves traditional cuisine which has the best quality of meats as well as fresh grilled sea foods.
Cost- The prices are not that cheap and costs about £40+ per person for a buffet type meal without alcohol.  But various weekly as well as monthly discounts are available at the various restaurants which can be availed by anyone.
Atlantis Dinner Tour Description      
If, you really desire to gratify your cravings with the sea food then, the Atlantis Hotel's Ossiano serve to be the best choice as over here you are sure to get Indian, Pacific and Mediterranean region seafood. In case, you love Japanese food, then you need to move on with Nobu that is known as the Japanese restaurant. The food of this restaurant is flavored with the experienced hands of Chef Nobu's who signature recipe are Black cod, squid pasta, Miso, Sashmi salad and many more. Another hotel that is known to be the favorite hotel for Asian delicious is hotel Saffron that is known to offer Chinese food, Mongolian Food, Indian Naan, Malysian Roti and more food from Asian countries. If you surely desire to taste the Arabian food, then you are sure not to forget the spicy aroma of live cooking station known as Kaleidoscope. Beside this, you could even be provided the opportunity to enjoy more flavors such as classic French dish, seafire streakhouse, Lebanese dishes and ancient wine in the well known bars.
Highlights:
The Atlantis comprises of more than 21 restaurants, lounge and bars that are known for its specific dining.
This restaurants and hotels dines are flavored with the experienced hands of world known chefs.
This destination serves a mind blowing dining culinary for friends and family.
This hotel offers you the opportunity to taste every cuisines of the world such as French, Chinese, Japanese, Mediterranean, Pacific and Asian.
During this tour, you are sure to get the casual restaurants that offer its service indoor and outdoor. Moreover, even allows you to enjoy in casual bar and lounges.
Moreover, you can even enjoy the wonderful dinner in the fine restaurants of Atlantis hotel.
If, we talk about buffet meal or hotel dinners then, for sure they are expensive. But, to avail extreme joy, some sort of extra expenditure is worthier choice.
Tourism Company with Wonderful Packages:
Most of us, would should show a zeal for food especially when we are at new place. Every one of us likes to the especial food, therefore we have planned few hours trip to quench the thirst of craving food. To have a special dine is a sort of style that seems to attract people. And, amongst all dine, Atlantis Dinner Tour is best for dine in the man-made island known Plam Jumeirah.
Thus one should visit Atlantis once and have a great dining experience over here while visiting and staying in Dubai.