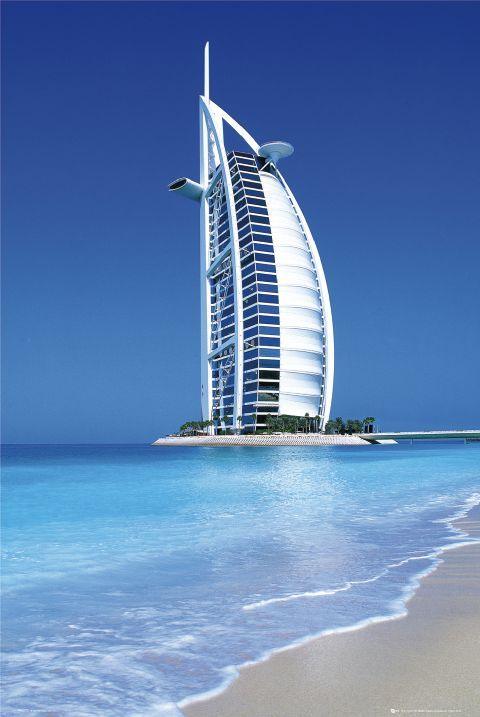 Cost for Tour :  USD $ 150  Per Adult & USD $ 135  Per Child
Timing for Tour :  On request (3 hours)
If you are searching a prefect dinner date destination across the world then Burj Al Arab, Dubai stand to be the best choice. This destination offers you everything of your choice within a particular dimension of area which you would have never expected. Dubai is considered to be the present world business community and tourism hub for relaxation. Today, Burj Al Arab is known as the most visited tourist attraction and hotel dwelling in Dubai.
Our Burj Al Arab Tour Price Includes: 
To visit Burj Al Arab guest has to reserve one of the meal packages mentioned below.
Package                                                    Pick Up Time                   Adult                           Child 
(1) Breakfast Package                      08:30AM-09:00PM              165$                      150$
(2) Lunch Package                           12:30PM-1:00PM                 200$                      170$
(3) Evening Snack Package              04:30PM-5:00PM                 190$                        160$
(4) Dinner Package                          07:30PM-08:00PM               210$                      180$

We provide English speaking guide, pick up and drop off from/to your location.
Burj Al Arab Tour Description     
Burj Al Arab Jumeirah is an amazingly beautiful destination of Dubai that is considered to be more than a sizzling hotel. It serves as a symbolic destination of modern Dubai. No one can live behind the magnificent beauty of Burj Al Arab Jumeriah that is considered to be a distinctive sail shaped silhouette that is considered to be wonderful and stunning appealing hotel. This hotel is repeatedly voted as the luxurious hotel as it offers finest service and facilities. Burj Al Arab is well known in the world as 7 star hotels which appear stunning with its great height of 321 meters. This hotel stands to be at 4th position in the race of tallest hotel across the world. This architecture of the hotel is extremely exciting and boasted with the natural beauty and peaceful appeal. If stand at a distance and gaze at the hotel then, you are sure to say it a sailing boat with the attractive look offered from different color combination.
Tour Highlights
The construction of the hotel is accomplished within the space area of 8400 square feet.
The tour package of Burj Al Arab comprises of 202 duplex suites benefited with every comfort.
The private beach along with 4 swimming pool (2 of the outdoor swimming pool and other 2 outdoor swimming pool).
Kids are sure to love it s because of the access offer to Sinbad kids club and even for Wild Wadi Waterpark during the period of stay
The wonderful lunch in the world best hotel Burj Al Arab is the major highlight.
You will be offered the normal causal lunch in Al-Iwan Restaurant which is known for flavoring you mouth with the International and Oriental Buffet appetites where as if you are carving for Asian Buffet then you need to opt a place in Junsui restaurant that offers its service from April to August).
Burj Al Arab Deals
This is an iconic landmark that serves as a tourist attraction for millions of eyes all around the world within one year.  Most of you would be searching out for the cheaper and wonderful Burj Al Arab Tour package that makes this trip exciting as well as memorable. You can even consider that the visit to Dubai and without the sightseeing of Burj Al Arab seems to be incomplete. So it's the time to talk to our executive and book your packages.