A Guide to Yacht Tour Dubai
Dubai is one of the most popular tourist locations in the world. The Emirate of Dubai had 16.73 million visitors in 2019, which goes to show how popular it is. Dubai is a popular shopping destination. It has a number of well-known attractions like the Burj Khalifa, Miracle Garden, World Islands, Gold Souk, Global Village, Dubai Marina, and more. There are plenty of things for visitors to do in Dubai while enjoying their holiday. One of the most popular attractions is taking a Yacht tour.
Dubai is located in the Persian Gulf. This is the Mediterranean Sea that is an extension of the Indian Ocean. You can take a yacht ride in Dubai to enjoy the blue waters of the Persian Gulf. There are a number of other activities like fishing that will make your Dubai trip an enjoyable one. This article tells you all you need to know about Yacht Tour Dubai.
Timing for Tour :  As per availability 
Sale!
Dubai Yacht Tour
AED 399.00 – AED 1,500.00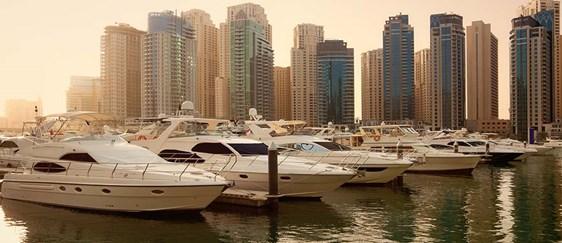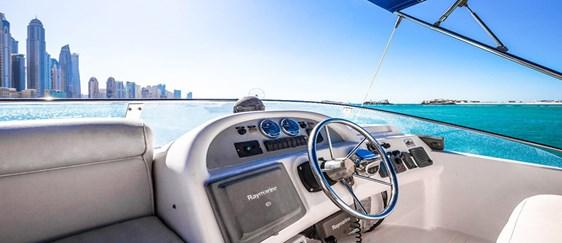 Price inclusions
Professional Crew
1 Hour Cruising in Dubai Marina
Life jacket for safety reasons
Refreshments (Water and Soft Drinks)
Yacht Details
Cruising in Dubai on our 33 Feet Yacht with Family and Friends (upto 8 pax only)
Yacht tour Dubai:
Marina lagoon and Jumeirah lake towers, cruising around Burj al arab hotel & Jumeirah Beach

The Palm Jumeirah & Atlantis hotel

The world Island

Water and soft drinks provided on board
Dubai Marina Yacht Ride
For those who don't have time to take a cruise ride in the ocean, there is an attractive option. This allows you to take a 2-hour ride on the Dubai Marina in a private yacht. This is a private boat tour, and the following are its features:
It is meant for a small group of up to 7 people to a maximum of 10.
The ride duration is 2 hours and you are taken on a tour of the city's top attractions from the sea.
You can have an enjoyable private tour with friends or family.
Soft drinks and water is provided. You can bring your own food and drinks.
The yacht ride is available for 775 AED or USD 212, where you can book the entire private boat for your own use.
Super Yacht Day Cruise
The Super Yacht Day Cruise takes you for a sightseeing trip of Dubai from the sea on a luxurious yacht. The trip starts at JBR Hotel to the Atlantis hotel and back. It goes through the Palm Islands, Blue Water Islands, and the Marina. The excellent yacht cruise is for a duration of two to three hours.
The yacht offers luxury facilities to tourists. It has a swimming pool onboard and a lounge for you to chill. You are greeted for the cruise with a complimentary soft drink. The cruise runs in two timings daily from 11 am to 1 pm and 2 pm to 4 pm. Entertainment decks in the yacht will keep you occupied during the cruise.
The cruise ride is priced at USD 350 or AED 1285.
Swim and Fish Yacht Tour
If you want to take an enjoyable yacht tour while swimming and fishing during the cruise, then you can book a three or four-hour yacht cruise. This is a great way to see Dubai from the sea while enjoying fishing and swimming. These motor yacht private cruises start from the Dubai Marina.
The yacht ride offers unlimited soft drinks and has an entertainment music system on board. It takes you past the Palm Jumeirah, Atlantis, and Burj Al Arab. You have access to fishing equipment and can fish during the day cruise. If you like swimming, then you are taken to the Marina Lagoon where you can have a pleasant swim.
You can take food and drinks with you if you wish. The boat can accommodate a maximum of 10 passengers. It departs at noon and returns within 3 or 4 hours, depending on the option selected. It is priced at an attractive $525 for a group of 10.
Luxury Yacht Tour with a Meal
If you enjoy a yacht ride and prefer to spend more time at sea, then you can choose the luxury yacht tour with a meal on board. You can go on this yacht cruise in the morning, afternoons, or during sunset. The tour takes you around Dubai on a private yacht allowing you to enjoy the views of the city-state from the sea. You can make new friends as you enjoy the cruise.
The ride includes breakfast or lunch, and beverages. It starts from the boarding point at Dubai Marina and brings you back to the original destination. The ride takes you through Dubai Marina, Bluewaters by Meraas, Palm Jumeirah, and Burj Al Arab.
Those who opt for lunch, afternoon, or sunset cruise can enjoy a BBQ onboard the yacht. The ride duration is for around three hours. There would be a maximum of 35 passengers on the yacht. The ride is priced at USD 58.35 per passenger, which is a great offer.
Luxury Dinner Yacht Cruise
There is nothing more relaxing than taking a yacht cruise at night. The yacht will take you for a trip around Dubai by sea. You can watch the attractions of Dubai at night from the yacht as you have a relaxing time. The yacht cruise offers dinner, allowing you to have a great time with your family or friends.
The dinner yacht cruise is great for couples, families, and groups. The dinner cruise starts from the Dubai Marina Mall and ends at the same location. Pick up facility is available from Mall of the Emirates, Dubai. The yacht has an air-conditioned lower deck for you to enjoy dinner in a cool environment. If you prefer an open-air experience, you can use the upper deck.
Entertainment and music options are available so you can have a great time during this three-hour trip. It is priced at an attractive USD 75 per person.
Charter Yacht Ride
If you prefer an exclusive yacht trip, you can charter a yacht for yourself and your friends. There are three options available – 2 hours, 3 hours, and 4 hours with fishing. There are multiple yacht types available. Beverages are offered with a red carpet welcome. You can book an 86 ft yacht for 28 persons or a small 35 feet yacht for 6 persons – the choice is yours. Pricing starts at AED 400 for the small boat. The large boat with BBQ and other facilities costs AED 8326.
All the options above are offered at attractive prices, and are undoubtedly the best way to enjoy a Dubai Yacht tour.
Luxury yacht Trip with your loved ones…
Always heard about celebrities yacht parties, now time to experience one by yourself. Your private yacht running on clear blue water of Dubai Palm Island, Sounds like dream? Here we are to assist you in making your dreams come true.
We have budget yacht trips on exclusive and non-exclusive basis. Minimum yacht Trip is for one hour and can be extended for more hours with prior booking with our customer Care agent. You are a tourist or resident in Dubai, it's a must trip for all. Pick up from your location is included in your yacht Trip package. Also no need to worry about drop back too. Our efficient driver will drop back you to home or your hotel. We provide soft drinks and mineral water complimentary during your Trip. Fishing and snorkeling equipment will be provided on prior request basis.
It's your birthday celebration or wedding anniversary. Make this occasion different then rest of the years.  Book Yacht Trip and surprise your loved ones to celebrate royal way.