If you are going to Dubai and applying for 90 days tourist visa for multiple entry, then make sure to find the visa charges and how we can help you to get it. Visa is an important document for travelling to different countries. Without proper investigation and personal data verification, visa is not issued against the individual that can hinder the travel. Thus it becomes necessary to process visa application with reliable services to ensure a hassle free experience which saves a lot of trouble, time and money.
90 days visit visa for dubai
| | |
| --- | --- |
| Dubai visa fees for 90 days | Visa price |
| Dubai tourist Visa (Validity 90 Days) | 849 AED |
| 90 days multiple entry (Validity 3 Months) | 2200 AED |
| Dubai Tourist Visa (Validity 30 Days) | 380 AED |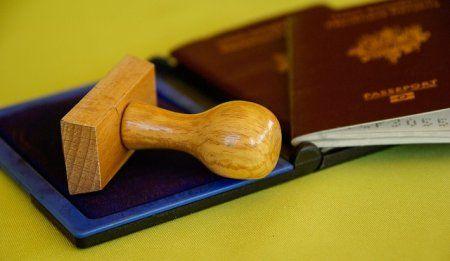 Description
Dubai visa processing is stringent and rigid. For 90 days visa, it is valid for 58 days from the date of issue and one can stay in the UAE for a total of 3 months or 90 days from the date of entry into the country. Generally people who want to stay longer in the UAE to visit friends/family, for business purpose, for attending seminars/fairs or just for travel purpose apply for this type of visa. Anyone holding a valid passport can apply for UAE visa.
How to apply for 03 months visa?
One can opt for both online as well as physical payment methods for application of Dubai visa. What one has to do is follow the simple three step method to ensure a seamless experience.
Download visa application form online
Fill in the details and upload the necessary documents along with the duly filled application form
Pay the processing and service fees
Alternatively one can opt for PayPal, bank transfers or cash deposit and physically hand over the necessary documents to our professionals. The same can be done through email as well as a telephone call and our executives will help and guide you to complete the process.
You can also apply for Abu Dhabi Visa here.
Upon successful completion of document submission, the application is reviewed and further processed and visa is handed over at the earliest.
Documents required for 90 Days Visa
Valid passport and copy of the first and last page of the passport. The validity of the passport should be at least for 6 months
Colored passport photograph with a white background
Confirmed return air ticket
Hotel booking documents if no guarantor
If any guarantor, his/her passport copy and residence proof are required
Bank statement copy
It is to be ensured that none of the mandatory or supporting documents are blurred which might lead to cancellation of visa. For any help or consultation, feel free to contact us here.
Applications can be processed online and should be done two months prior to flying. Applying through us rules out the need of sponsor letter and is also cost effective.
For knowing your visa processing fees click here. All fees are inclusive of taxes and service charges. A security deposit is required to be submitted which is wholly refundable.
Apply via Visa Application Form
This will take you to our online application form page.
Fill in all the details and keep the documents ready for uploading