Eid in Dubai 2018 – Holiday Packages, tours, Safari, dhow cruise and Much More fun.
The Holy Month of Ramadan is the most popular and significant holiday on the Islamic calendar, and it is also special time if you want to visit Dubai. Eid al-Fitr is the event, similar to western carnivals, that marks the end of Ramadan and brings a few days of celebration.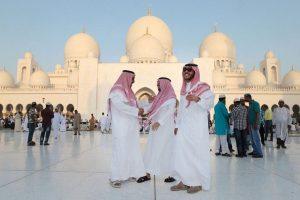 What is Eid?
There are two Eid holidays during the year and they are hugely important dates in the Islamic calendar.
Eid al-Fitr – is celebrated by Muslims from all over the world and it is important because it marks the end of Ramadan and also it signals the beginning of Shawwal, which is the tenth month in the Islamic calendar.
Eid al-Adha – is often regarded as 'the Greater Eid' it lasts for four days and starts on the tenth day of Dhu al-Hijjah, which is final and 12th month of the Islamic calendar
When is Eid?
Eid in Dubai date depends on the lunar cycles, so dates change every single year according to Gregorian calendar. This year, Eid al-Fitr starts on 14th June 2018, and Eid al-Adha begins on 21 August 2018.
Holiday Offers for Eid in Dubai
Most people during this holiday are preparing to mark the end of Ramadan, and if you still haven't planned Eid Al-Fitr holiday, there are different possibilities that you can use from many online sites that could give you affordable trips so that you could enjoy with your loved ones.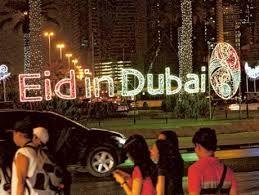 You don't have to make unreasonable spending in order to enjoy your travel, and your Eid holiday doesn't have to be extravagant, super expensive and luxurious. There are last minute packages that will give you the opportunity to explore exotic destinations without affecting your bank account. The first idea is to book your travel earlier so that you can plan your time off in advance. There are different packages that include hotel reservations and flight to most popular destinations all over the world.
You can enjoy the night safari with your family at Arabian adventure desert safari, there are possibilities to book five-night stay and price starts from AED 1449 for travelers coming to Dubai. You can also visit Palm Island for Atlantis hotel which is one of the top pick for many tourists all around the world.
Conclusion:
There are numerous possibilities that you can engage during this popular holiday, so if you have budget limit try to contact us via email or whats app for different packages that will give you another view on different cultures and in the same time it will keep the most money in your pocket for enjoying during Eid in Dubai.
[wp-review]