Atlantis Aquaventure Park

Sale!
Atlantis Aqua venture tickets
AED 339.00 – AED 349.00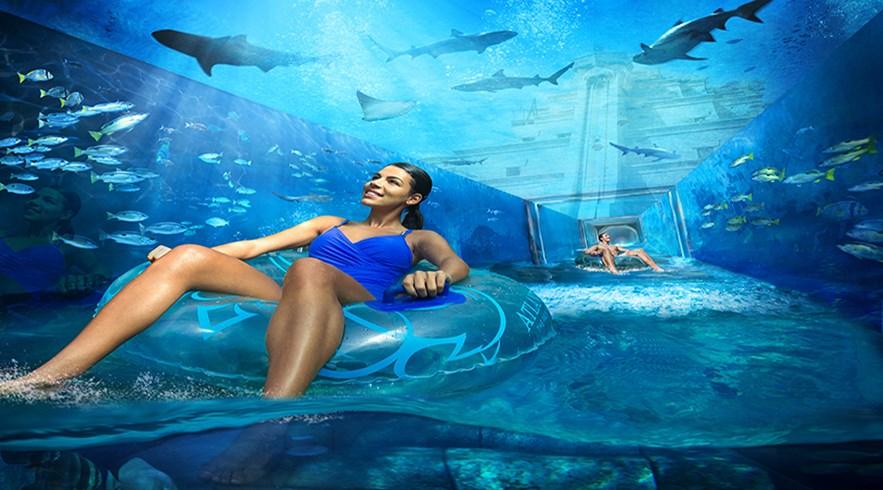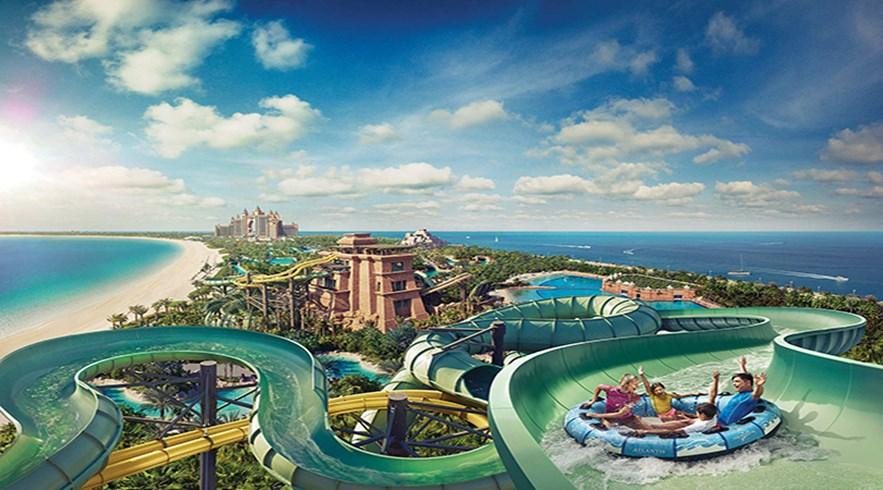 Why Book With us:
Lowest Price guarantee
Online booking
Zero Booking Fees
Secure Online Transaction
Customer Support always
How it Works:
Select your package/tour online
Pay and Book
Get instant receipt by email.
Easy-to-get Atlantis Aquaventure Day Pass Tickets with Many Benefits
Price Per Person
Atlantis AquaVenture (Valid for 6 Months)
Atlantis AquaVenture with Meal
AED 305 / USD $ 83
Atlantis AquaVenture + Lost Chamber Combo
AED 350/ USD $ 95
Lost Chambers Aquarium (Valid for 6 Months)
The tickets of this park can be booked both online and offline.
Want to send chills to your spine with amazingly lovely aqua rides and slides? Want to get absorbed in the beauty of deep blue beach and mesmerizing sights of sea animals? Want to have fun and adventure in the aqua world? If yes, make your dream come true at Atlantis Aquaventure Park, Dubai – the topnotch park in Europe & Middle East!
Get the best deals on Atlantis Aquaventure Day Pass and grab it up-to 51% discount. Book your ticket today at lowest price and grab this package for 2023 – 2024.
Atlantis Aquaventure Park is located at Atlantis, Crescent Road, The Palm Jumeira – Dubai. Let us now get ready to dive into some of the most significant features of this park!
Ease of Choice for Timing
Let us start with the timings of this lovely park. It stays open every day till sunset. So you can choose any day as per your convenience. However, the closing time may vary depending on specific time of year.
However, booking online in advance gives you several advantages. For example, by booking 24 hours in advance online, you get to save 20% on Aquaventure entry!
Book your Atlantis Aquaventure Day Pass today and grab up to 51% off on Ticket. This is the best deals available with us for Atlantis park.
The park has got certain rules for price of tickets, like it is free for children below 2 years. Also, you get to enjoy several combo ticket benefits!
Test Your Nerves at Aquaconda Slide    
The Atlantis Aquaventure Park is the perfect destination for those who want to have an out-of-the-world experience with sizzling slides. There are many different areas in the park that are dedicated to various slides that have broken world records in slides. For example, the Aquaconda, situated in the 'The Tower of Poseidon', is famous as the largest water slide of the world. You can experience ripples of high power excitement, adventure and weightlessness through slides situated in this park.
The Crazy Tower of Neptune
Do you love the blend of suspense, ultimate excitement of rides and water force that truly moves you? If so, you ought to have fun in the Tower of Neptune. It is full of many inexplicable tunnels that are full of suspense and surprises. Also, you get to explore these tunnels along with great power water slides, shark lagoons and unbelievable water coasters!
Captivating Nasimi Beach
Relish tempting international food in an enchanting natural ambience at Nasimi Beach at Aquaventure park. Sumptuous meals and serene sights will take your breath away!
Luxurious Deluxe Rooms
If you choose to stay in any of the deluxe rooms at this park, you get to avail and have fun with limitless access to this lovely and beautiful park – Aquaventure, privileged price for Dolphin Bay and many other benefits too.
ShuiQi Spa
Feel as if you are in heaven with this unparalleled, luxurious spa that help you relax completely with its amazing tricks and treatments. Let your body, mind and soul take a break from this world for a while and enjoy completely in tranquility.
Other Miscellaneous Highlights
Apart from the features described above, you and your family can have incredible fun with water splash area for children, numerous river rides, Shark Safari, Atlantean Flyer Zip Line, Aquaventure Beach, Waterpark Cabanas, Waterpark Restaurants, shopping and much more!
In short, Atlantis Aquaventure Waterpark at Dubai is one of the most exciting and adventurous places in the world where you and your family can have superb quality time of your life! Book tickets today for unlimited fun and adventure!