Going to travel to Dubai, but not sure which currency to take with you? Find the best currency exchange rates with full chart updated in Jan 2022. The Emirate city has in store a whole world of glitz and glamour at its every nook and corner. Tourists across the world flock in huge numbers to experience the Dubai life and seep in its grandeur boasting of magnificent sky scrapers, traditional souks and extraordinary artificial theme parks.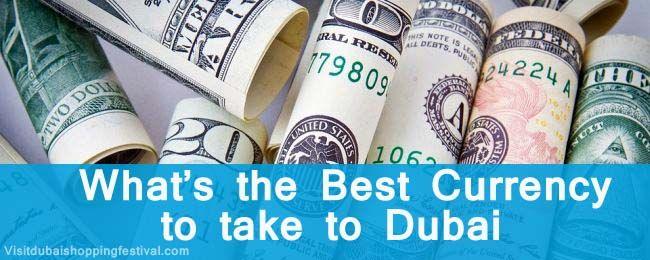 Travelling to an unknown country can be quite challenging considering its culture, climate and specially currency. Dubai being considered as a shopper's paradise housing all the top brands of the world in different humungous high-end shopping malls is yet more difficult to handle. Not only that the gold souks are loaded with exquisite jewellery which is hard to resist.
The city is packed with adventure activities and has few of the best in the world. There could be last moment plans or even an uncontrollable shopping impulse. Thus with so much to do in hand and all the unplanned urges, a lot goes in to planning the cash! Let's explore the best possible way to travel hassle free with your money!
It is always wise to know about the country's currency before travelling to ensure that you don't land up spending much more than planned.
In Dubai Dhiram or DH or Dhs is the official currency.
However US Dollar is accepted in most of its places.
The exchange rate is 3.67 Dirham for 1 dollar.
For Euro it is 4.19 Dh and for Pound it stands 4.69 Dirham.
More than quarter of the tourists is from UK and Europe.
An Indian rupee stands at 0.053 Dh.
In one Dhiram there are 100 fils with quarter, half and one denomination coins available. Notes are present in 1000, 500, 200, 100, 50, 20, 10 and 5 denominations. It is a common practice to round off decimal canoes of purchase amount to the nearest whole.  So expect your 4.58 AED to be converted to 5 AED while purchasing anything.  It is always better to have changes ready in hand in order to avoid the keep the change compulsion. Generally taxis don't offer changes for 100 AED bills and expect change every time. It is always a good idea to convert the cost as soon as possible as You might spend much more than imagined on food and beverages.
The best place to get the exchange is at the Dubai International Airport or DXB.
Commission is not charged here and the set ice is quick and hassle free.  They even buy back the left over currency which is of great help. The city has numerous ATMs and a home country card will work fine. Make sure to check back on the international charges levied on usage of the card. Also it is best to intimate the home bank about usage as some might auto block the card if international spends are charted. That might get you into a whole lot of trouble.
Although USD is widely accepted across all sectors in Dubai, it is best advisable to convert home currency into Dirham for the ease of travelling and saving money. For example Canadian Dollar is 2.81 AED and 0.76 USD. It would be useless to convert into USD ad the currency will have a lower value.