The gold souk is the most common name heard by the women and men for the purchase of the gold items. This is one of the famous and highly traffic zone of Dubai. You are going to get here every type of jewellery items made of gold, silver, diamond and other precious metals and even stones. This is one o the most adorable place that every tourist is fond of even for them who have no intention for the purchase.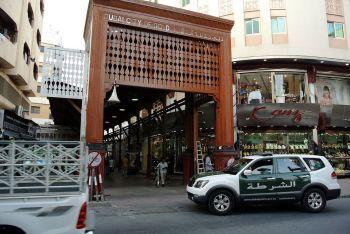 Venue:
This is a labyrinth which comprises of more than 100 retailers branches offering vivid range of classic and trendy jewellery. This shop offers you larger collection of jewellery belonging to the category of gold, diamond, silver, and many other items. But, this place is even full of street vendors who are known to not follow the rules and regulation set by the government. So to be on the safe end, you need to ensure that you are making a purchase from the retail stores. The street vendors are often involved in selling off the false jewellery. This is even a non-AC market.
Price:
If you real desire to a good purchaser then you would have your keen eyes on the price rate? So, it is quite necessary for you make a look on the displayed board that is displaying the current price of the gold in the market based on the logic of per grams. You are sure to fetch the price list based on 24K, 22K, 21K and 18K. The price that is applicable here is listed in AED. These items are sold on the price listed in the market along with the additional workmanship price. This place is an open door for bargaining as for sure the retailer is going to set a higher price for the item you are will to purchase. There you need to know that the price fixed for the weight of the element is non-negotiable but the price set for the workmanship is easily negotiable. We have estimated that reduction higher than 30% is applicable. Howsoever, credit card is accepted here, but it is better to go with pay in cash to avail high discounts on the availed products.
Address:
The gold souk is communicable destination of Dubai. This wonderful destination to make the purchase of jewellery items is located in Deira which is even quite nearer to one of the metro stations known as Al Ras Metro station. Other most recommend place for the purchase of the gold items is Gold & diamond market that lies close to first gulf bank metro station.
Opening Hours:
This is an adorable location of Dubai is known to be open all the 7 days of the week. The opening hours for all the week days are 10am to 10pm. But, few of the stores are closed in between from 1pm to 4pm. The exceptional day of the week is Friday; on this day the store opens at 4pm and closes at 10pm.