Snoopy Island in Furijah gets its name from the famous Snoopy cartoon. The rock that makes up almost the entire small island resembles Snoopy, and it is a fascinating view from up close. You will be able to trace the iconic sleeping Snoopy with his legs, belly, and face.
However, the rock resembling Snoopy is not the only thing that attracts hundreds of visitors every day. More people come to Snoopy Island to enjoy the laid-back Sandy Beach with its restaurants, sheesha bars, and sunset viewing experience.
Where is Snoopy Island?
Snoopy Island is located in Al Aqah, Furijua, just off the coast of Sandy beach. It is a two hours drive from Dubai and makes for a perfect day trip from Dubai. Snoopy Island itself is a small 120mX80m island. What makes it so special is the shallow, pristine waters in and around the island and the Sandy beach. Tourists flock to this place for a number of reasons. Be it enjoying a quaint sunset or getting some good food at the beach, Sandy beach has a lot to offer. Apart from that, Snoopy Island is a top destination for adventure sports, mainly water adventure sports.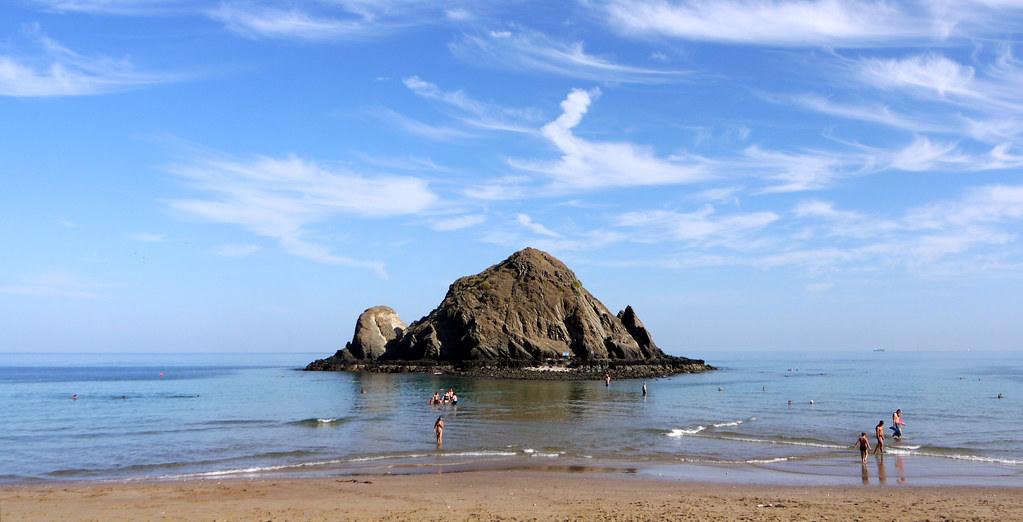 Snoopy Island is 10 km away from Al Bidya and 21 km away from Khor Fakkan. It is easily accessible via roadways. If you want to enjoy the complete Snoopy Island experience, consider checking into the Sandy Beach Hotel and Resort. The Sandy beach is a private beach owned by this very resort and it gives you access to all the wonders of Snoopy Island.
Things to do in Snoopy Island
There are many things to do on Snoopy Island. But the best part is that you can simply relax and do nothing if you wish to. It is a serene and pristine island that has something for everyone.
However, if you are not the type to relax at the beach while watching the sunset, Snoopy Island will not disappoint you. If you are someone who likes adventure sports and is not afraid of the water, you might never want to come back from Snoopy Islands.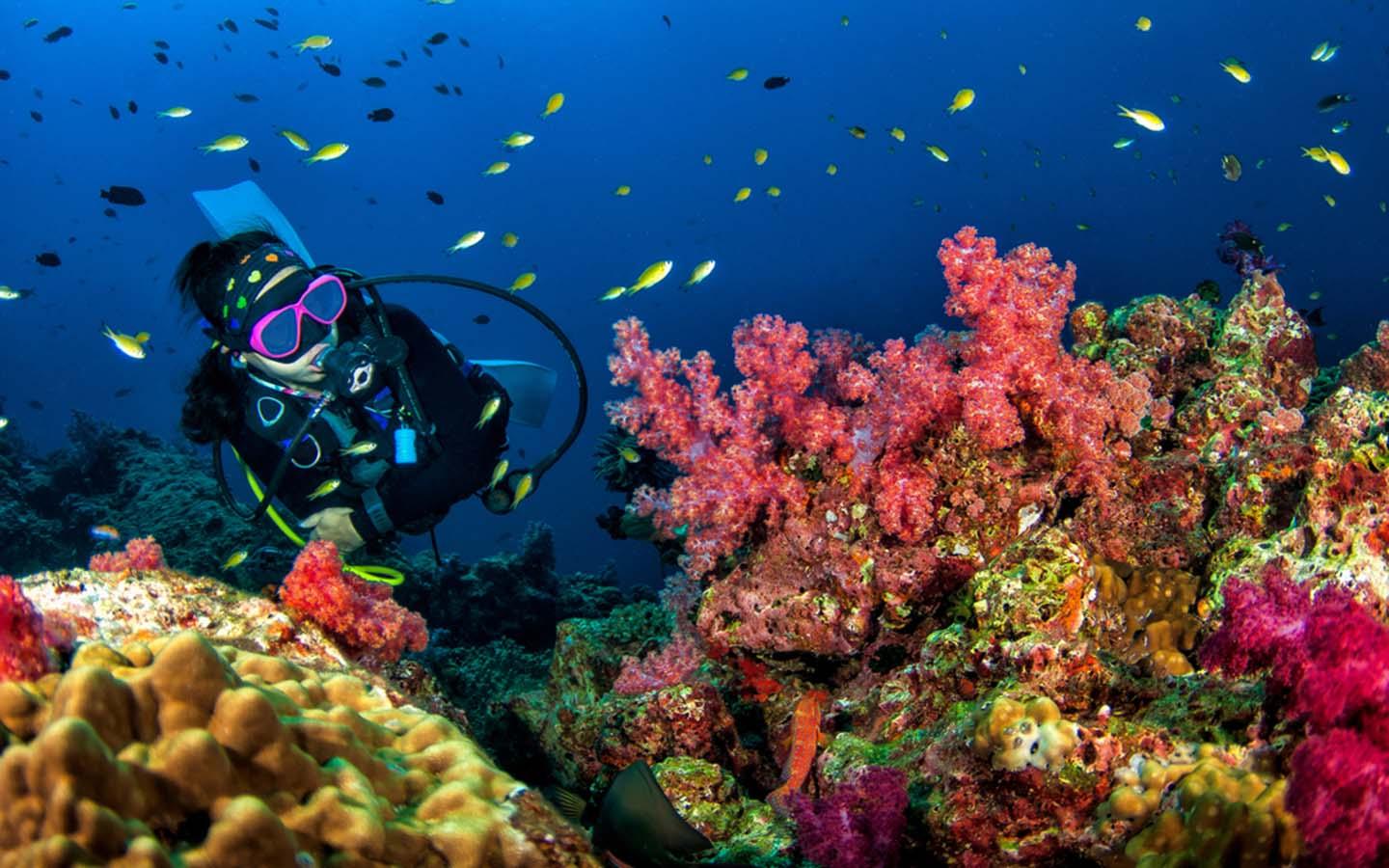 The main adventure activities on the island are snorkeling and diving. It is open for both amateurs and professionals, and anyone can enjoy it given they have basic swimming skills and pass fitness requirements.
If you want it to take it to the next level, consider signing up for the PADI regulated course for diving. It will teach you a lot about advanced diving on Snoopy Islands itself. However, the course spans 4 days and you would have to stay on the beach for that duration.
If you are not into diving or snorkeling and want something simpler, you can simply swim around in the shallow waters. It is a cathartic experience to wade through the gentle waters of the Indian Ocean and relax at the beach.
Once you are done with the day's activities, you can enjoy a sheesha at The Snoopy Lounge. It is a beautiful experience to share a sheesha with friends while watching the beautiful sunset.
To put it simply, Snoopy Island is a must-visit place when you are in the UAE. No matter what your temperament or preference is, Snoopy Island has something to offer to you. The next time you are in the UAE, consider setting aside a day to enjoy the calm of Snoopy Island and Sandy Beach.