With a fast growing economy and advancement in the quality of living, Dubai is now one of the most preferred holiday destinations in the United Arab Emirates. Summer is the most preferred period during the year where the number of tourist visits in Dubai is at its peak. With extravagant beaches to soak up in the sun and a rich skyline is sure to take you away from reality and get you lost in a world of bliss! Resorts and cottages with mouth watering cuisine and exotic palm trees to spread nature's blessed aroma enriches you with unforgettable experiences to take back home.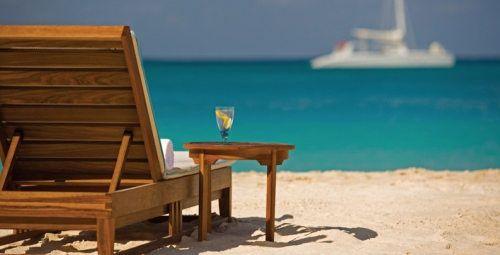 The below mentioned are the most famous summer spots in Dubai that you can visit:
Palm Island – Palm Jumeirah or the Palm Islands is a man-made island off the coast of Dubai. With world famous and luxurious hotels and resorts to stay and relax in, you can explore the enchanting tourist attractions and live in a once in a lifetime paradise! The Palm Island also consists of a large variety of fashion and shopping malls flourished with products from across the globe sold with a price tag you would want to preserve all your life!
The Palm Island is the one of the most highly rated tourist spots to beat the summer heat. You can enjoy the Dubai Summer Surprises that will add adventure in your summer trip. With exotic spas, retreats and gardens to relax your senses you can forget life and get lost in a world of comfort and relaxation. This island also is a recreation paradise for kids and adults with exiting water sports, beaches, theme parks and aquariums. This island is also the place for party goers with renowned clubs and bars serving the most exotic wine and food.
The Dubai Creek – The Dubai creek cuts through the midst of Dubai consists of natural sea water and you can take an abra which is water taxi and view the skyline, the port historical landmarks.
The Dubai Marina – With enchanting walkways and boat rides. You can get the best glimpses of the skyline. Renowned as the world's largest man-made marina, it is home to the Dubai Marina Yacht Club. The Dubai Marina also consists of exotic restaurants, sports lounge and clubs for your recreation.
Wild Wadi – Situated in front of the Burj Al Arab, this team park designed to signify the tale of Juha, a character from the Arabian folklore has 30 joy rides and attractions for you and your family.
The Dubai Fountains – Enriched at the base of the world's tallest tower, the Dubai fountains is the world's largest dancing fountain set on the Burj Khalifa Lake. The water sky rockets to a height of 500 feet worth a million watches!