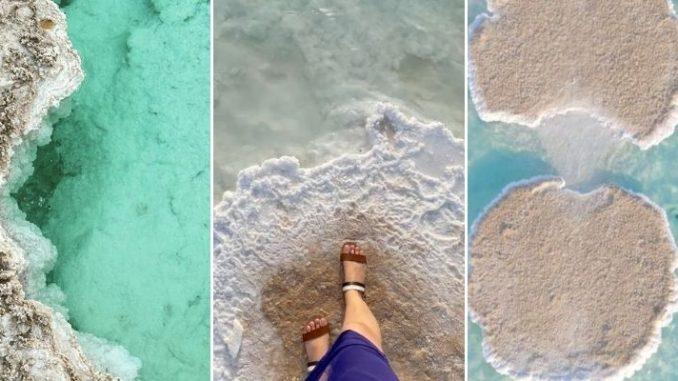 Al Wathba Salt Lake is a recently discovered spot in the United Arab Emirates. The lake has been grabbing headlines on various social media platforms. The gorgeous lake has become popular for its emerald green water and sits in Abu Dhabi's desert area. It draws thousands of visitors for barbecues and photographs.
Do you wish to uncover this hidden gem for your upcoming road trip? Read this guide to know all the necessary details of this enigmatic lake.
About Al Wathba Lake 
The artificial lake in Abu Dhabi gets its water from man-made underground pipes. The salt in it is sourced from the salt flats known as "sabkha". The giant salt pads creating an alluring stepping stone in the lake usually take several years to form naturally.
One theory behind their existence is the water of this artificial lake cuts through the existing mineral and salt deposits to form these remarkable crystalline salt pads. The location has two distinct lakes with crystallized salt on their borders. The popular lake in Abu Dhabi is worth the visit if you are traveling to the Middle East. In case you plan to come here, be cautious as the enigmatic crystalline salt formations can break off or become slippery.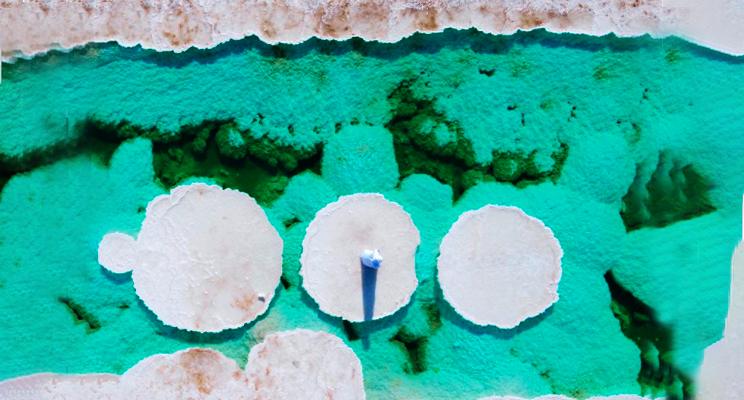 Location of the lake 
This stunning lake sits in Abu Dhabi's Al Bihouth region, close to Al Wathba. Al Wathba Lake is in proximity to the famous Fossil Dunes. Take the E30 or E65 route if you want to reach this popular spot. Then follow the directions mentioned on Google Maps by using the code 5G52+HX Abu Dhabi.
The water body sits about a 40-minute drive from Abu Dhabi and has over 250 varieties of birds and plants. It enables several wildlife species of Abu Dhabi to thrive.
Top things to do at Al Wathba Salt Lake, Abu Dhabi
The beautiful lake is a mesmerizing attraction in the locality. You should not miss the opportunity to explore the locality or hop around the famed salt structures after your arrival. As it is located in a desert, do not let go of the chance to enjoy barbecues with your dear ones – friends or family. However, you would also enjoy the location all by yourself.
You may also opt for camping overnight to enjoy nature. As it is a picture-perfect location, make sure to carry your photography gear and click some stunning photos on Instagram. Also, remember to click a lot of selfies.
The salt lake is a remarkable tourist spot to relax and unwind in the company of your dear ones when you are in Abu Dhabi. Travelers from different countries have been flocking to this gorgeous lake these days. Do not forget to marvel at the stunning sunset while you are here.
The crystal clear waters of the two lakes are a rare treat for travelers. These two lakes are on two sides of the main road. Are you interested in watching the sunrise while visiting this exotic site? The most suitable time to be here will be in the early hours of the morning, i.e., between 5 am and 8 am.
There are other fun activities too. For instance, you may enjoy a four-wheeler ride on the sand dunes while visiting the lake or returning. A visit to the Fossil Dunes should also feature on your travel itinerary when you are in this part of the country. You need an SUV to explore these nature-forged dune ruins. You can also spot a beautiful campsite nearby in case you want to spend some relaxing time here with your family or friends.
The water of this salt lake is dense, meaning that you will float on it while swimming, reminding you of The Dead Sea. We would like to suggest that if you have a plan to visit the locality, you should do your best to preserve the site's natural beauty and integrity.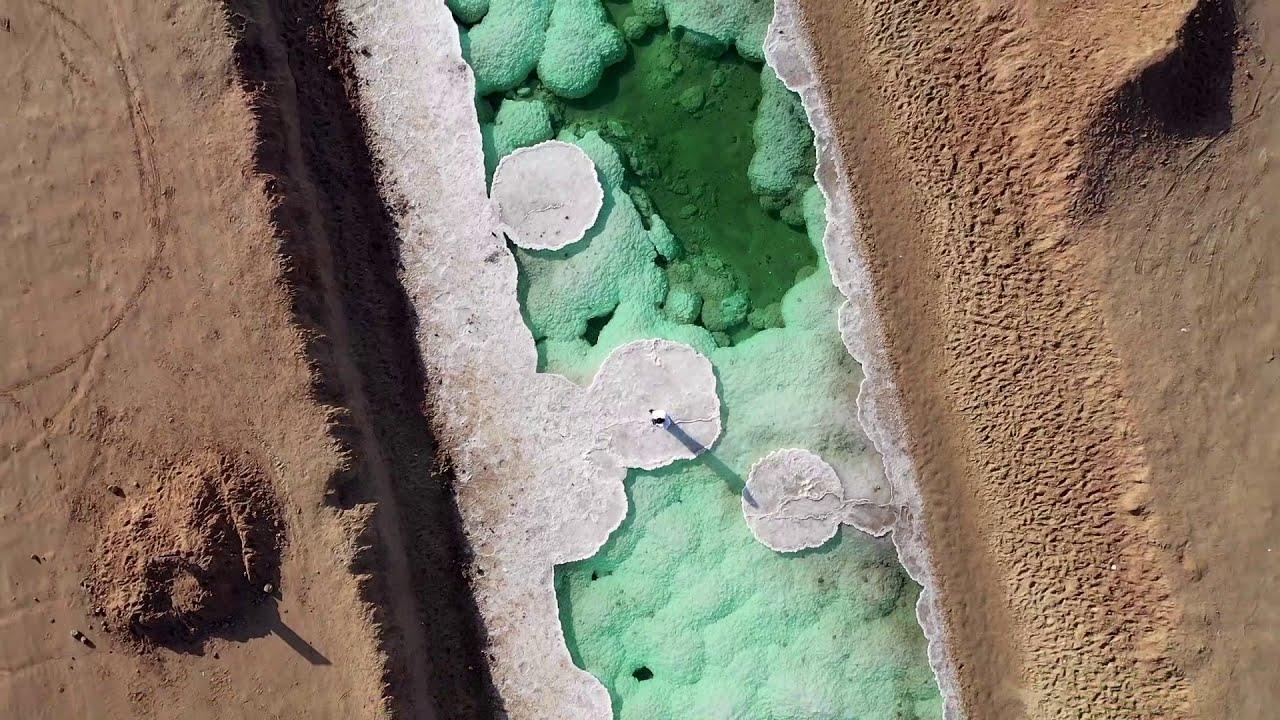 Do not dump litter or dirty the spot. Also, refrain from breaking salt chunks to take them to your homes for souvenirs. We would also advise you to stay away from any kind of influencer activity, which could eventually damage the magnificent salt structures on the location.
Final takeaway
Al Wathba Salt Lake is one of the best tourist attractions to explore if you are visiting Abu Dhabi soon. Tourists can visit the spot with their friends and family, click beautiful photos, and enjoy the stunning lake. You can also marvel at the beautiful sunrise in the early morning and the sunset in the evening, which makes Salt Lake even more mesmerizing.