The UAE or the United Arab Emirates has a lot to offer – from luxurious hotels, world-renowned buildings, and great food. It offers everything fancy you can ever think of – making it the perfect place for a memorable staycation.
Ras al Khaimah is one of the least explored states in the country. However, it has so much to offer. From the National Museum for architecture and history lovers to Ice Land Water Park for a full day of family fun; there is a lot to do.
If you are planning to visit Ras al Khaimah for your next staycation, here are some options that would offer you the best deals along with maximum amenities and luxuries.
Hilton Ras Al Khaimah Resort and Spa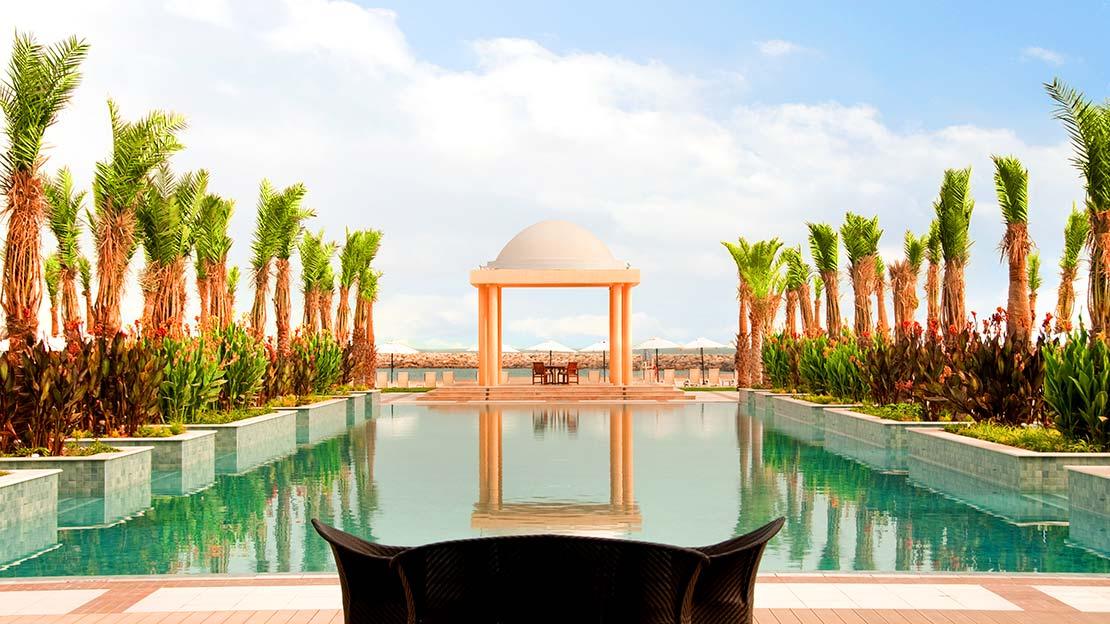 Spread over 1.5 km of pristine sandy beach, the Hilton Ras Al Khaimah Resort and Spa is the perfect destination for a family staycation. With the beach just a step away, you can enjoy watching the sunset over the calm ocean water from one of the ocean-view rooms or a freshly renovated villa. All rooms offer a private patio or balcony and free internet access. The Royal Suite comes with a private sauna, steam room, and Turkish Hammam. Due to its prime location, you can easily access the local spice and fish markets or visit the highest peak in the country – Jebel Jais.
The resort offers facilities for physical activities such as quad-biking, desert driving, and jet ski as well. If you are traveling with family, you can take advantage of a host of kids' amenities such as the outdoor and indoor playgrounds, water slides, swimming pools, kids club, and a Teens Club. If you just want to relax, you can indulge in the huge range of tranquil and rejuvenating treatments offered here. The hotel features nine unique dining experiences, including a fine dining Italian Restaurant 'Piaceri de Gustare' and an authentic Lebanese restaurant Al Maede.
Rixos Bab Al Bahr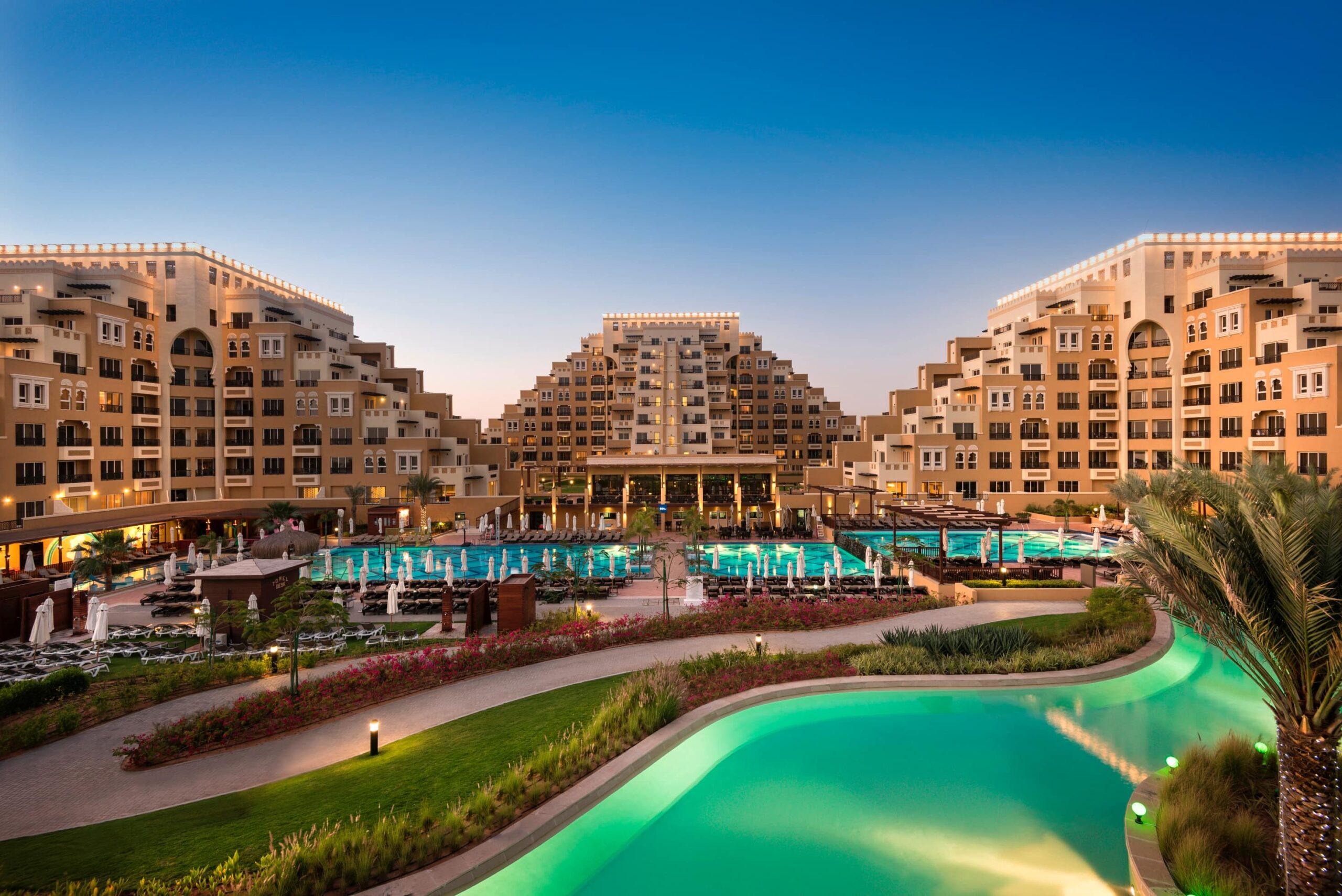 For a joy-filled staycation at Ras al Khaimah, head to the Rixos Bab Al Bahr – a stunning resort with an unlimited stock of entertainment. The resort features 14 dining options in the form of bars and restaurants so that you can have your pick of cuisine during your stay. It also houses a fitness center, eight swimming pools, and a 450-meter long private beach. The property also boasts of a kids' aqua park, making it a perfect option for those traveling with family.
The beautifully decorated rooms at this property are equipped with flat-screen TVs, electric kettles, and a minibar. The resort is located on Al Marjan Island – an artificially made island famous for its pristine beaches. It also offers various staycation deals from time to time where free tickets are provided for attractions like Jais Sky Tour, Suwaidi Pearls Farm, or Jais Flight complimentary with the stay.
The Ritz-Carlton, Al Wadi Desert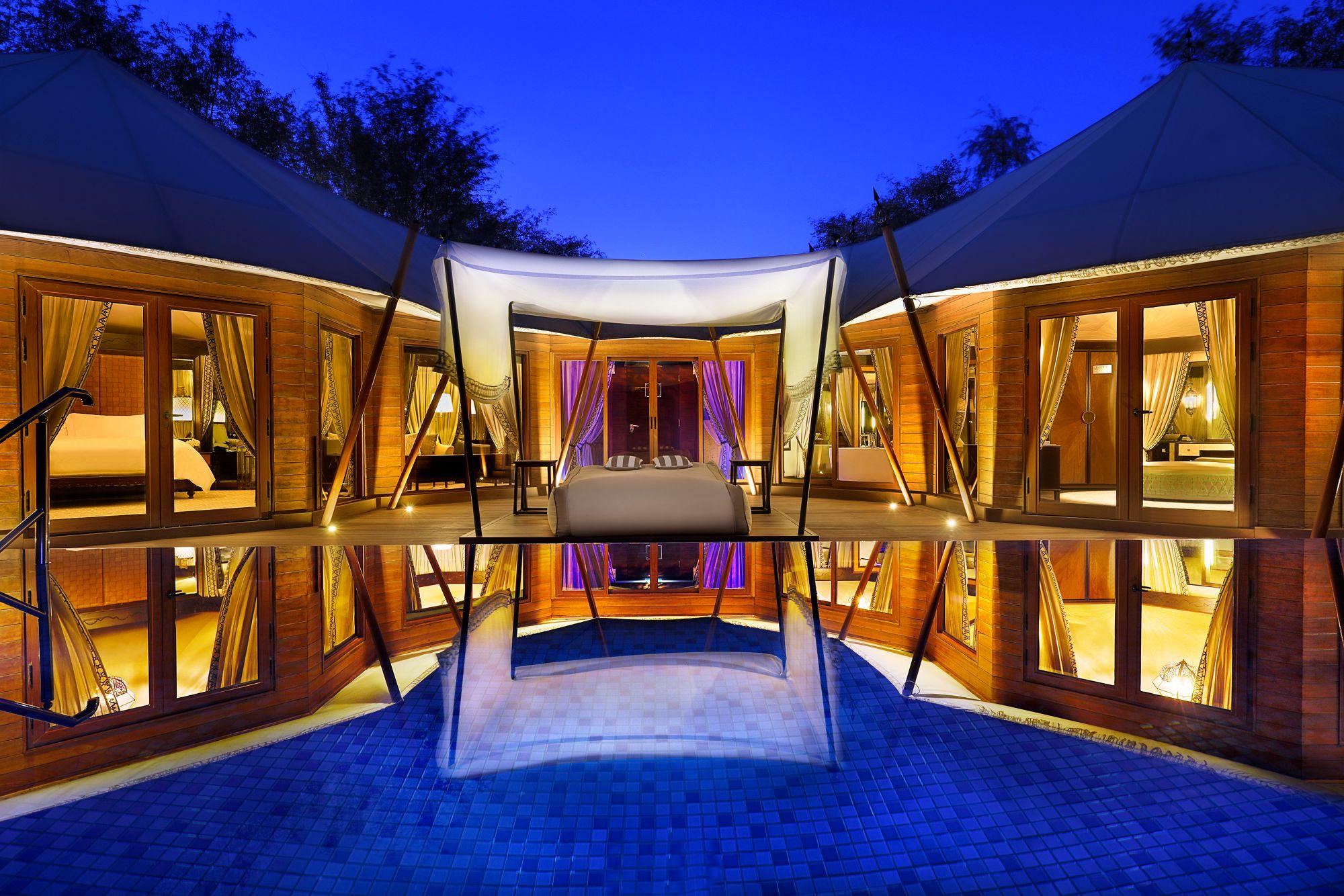 Experience the splendor of the UAE Desert at this amazing resort, located inside the Al Wadi Nature Reserve. The resort invites guests to connect with culture and nature amidst the exotic location of a 1,200-acre preserve. The luxurious resort offers seamless access to the wonders that lie within its deserts. Under the expert Guidance of its concierge, the guests are introduced to various interesting activities such as archery, falconry, desert biking, fishing, horseback riding, and stargazing.
The focus of the resort is to offer traditional Arabian adventure to its guests through locally inspired, tailored activities that would connect people to the beauty of Al Wadi Reserve. The resort also features luxury villas that have been designed to imitate Bedouin architecture. These villas come with a private outdoor pool and gorgeous desert views.
Besides this, the resort also features modern facilities like a luxurious hydrotherapy spa, two amazing restaurants, and a fitness club. It is the perfect choice for a staycation if you are looking for a rather unique experience in a tranquil setting.
The Cove Rotana Resort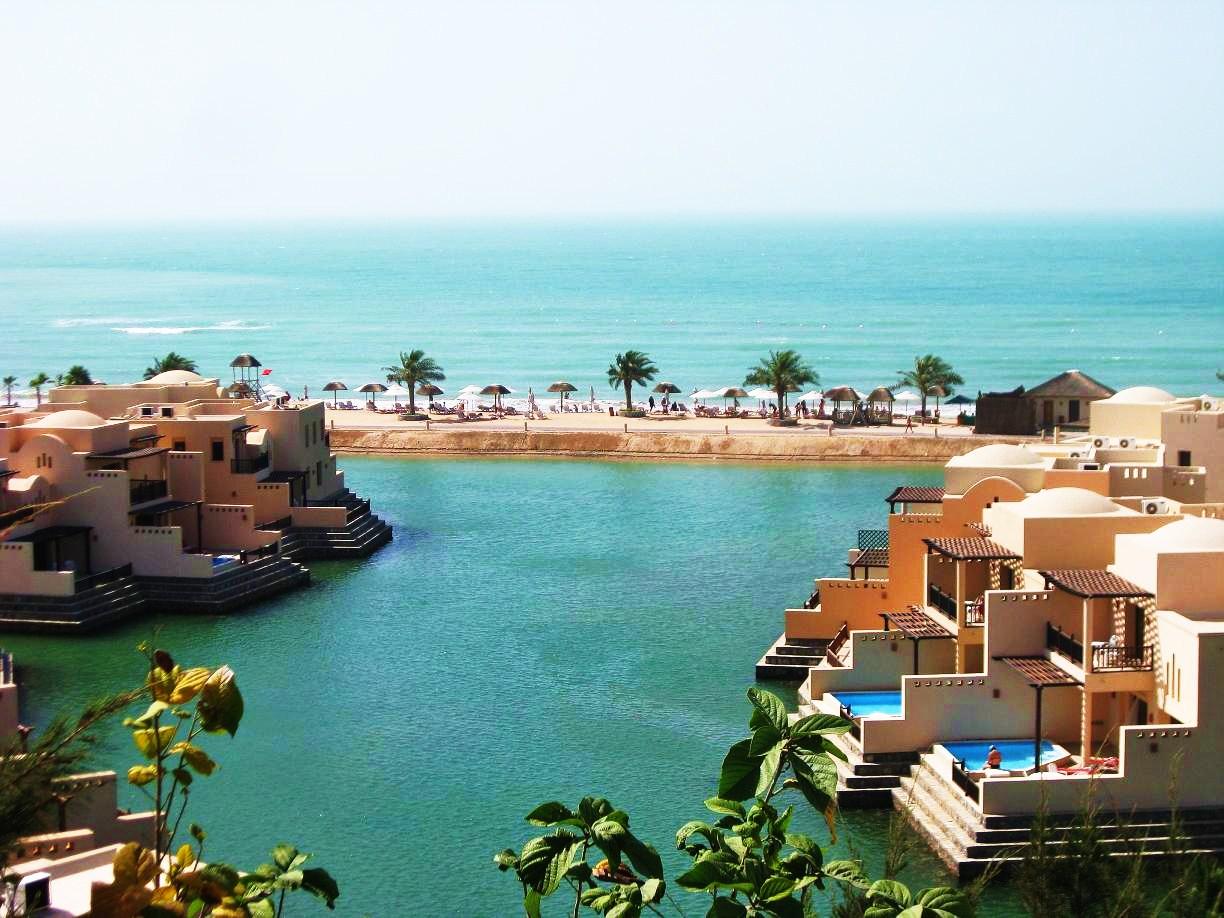 With a serene location right on the beach overlooking the blue waters of the Arabian Gulf, the Cove Rotana Resort is ideal for an unforgettable staycation in Ras al Khaimah. Nestled amidst a tranquil inlet, this 5-star retreat brings together world-class dining options, meeting facilities as well as leisure activities with Arabian charm. With 204 cozy yet stylish rooms and 78 luxurious villas, you can find accommodation options to suit varied choices and budgets. Its Nubian design influence, modern amenities, and well-conceptualized spaces will make you feel at home.
The resort is home to six unique dining experiences – Basilico Mediterranean fine dining, global cuisine buffet to refreshing drinks at Laguna bay bar, Breeze Bar & Lounge, and many more. Whether you prefer some pampering at the Spa, keeping fit, or just some relaxed family time, you are sure to feel satisfied at the Cove Rotana Resort.
It offers numerous fitness activities from boxing to boot camp, a Flipper's Kids Club, and 600-meters of private beach. You can also find a fully equipped gym, spa facilities with seven massage rooms, water sports, two infinity pools as well as a kid's pool.
Jannah Resort & Villas Ras Al Khaimah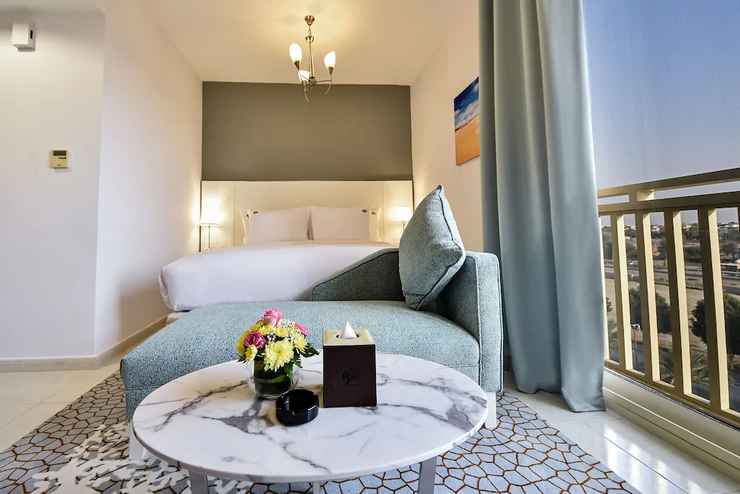 Jannah Resort & Villas promises its patrons a unique rustic escape from city life with private sand beaches, serene views of the Arabian Gulf, and plenty of sunshine throughout the year. Whether you like relaxing at a tranquil beach, sunbathing by the pool, or getting your adrenaline pumping with activities like water-sports, mountain climbing, kayaking, and micro-lighting, you are sure to find it here.
Indulge in the flavors from around the world with the eclectic selection of international cuisines offered at the Jannah Resort & Villas. You can also pamper yourself at the world-class spa experience offered here. The authentic Arabian hospitality and ambiance that you would find here will leave you spellbound and wanting more. With numerous attractions such as Iceland Waterpark and numerous malls located nearby, you will never run out of things to do.