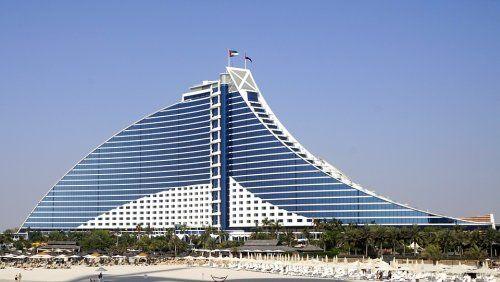 The lovey Jumeirah Beach is lcoated at Dubai's coast attracts thousands of visitors every day. Find out opening timings, entry fees, showtimes, best time to visit and activity detail. Jumeirah Beach is a pulic place to enjoy with family and friends. If you visit Dubai you will be amazed at the numerous beaches that line the beautiful city. Jumeirah Beach is one of those beautiful and exotic beaches where you get to sit and relax, bathing under the bright sun. The beach is a white sand beach that is located in and named after the Jumeirah district of Dubai, which is on the coast of the Persian Gulf. The beach stretches along the coast, south of the city's historic district to the junction with The Palm Jumeirah, the largest man-made island.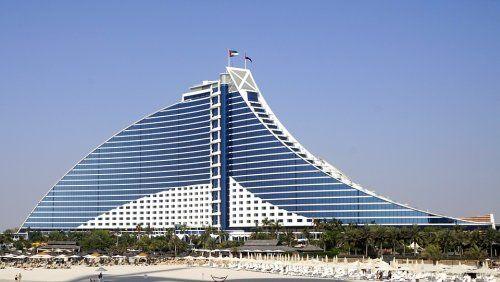 The Jumeirah beach is lined with exotic luxury hotels, restaurants, clubs and other recreation points. The famous Burj Al Arab (Arab Tower) hotel, Wild Wadi Water Park, Jumeirah Beach Hotel is all along the Jumeirah beach. There are also more than 12 hectares of parks and gardens along it, which are ideal places for picnics and playing outdoor games like golf, volleyball etc. It is a great sight to see the marvelous architectural design and development that has been made along this beach.
Timings
The Jumeirah beach is available throughout the week including the weekends of course! but there is a certain time at which it opens and closes. Let us have a look at the timings-
Monday – 7:30 am till 10:00 pm
Tuesday – 7:30 am till 10:00 pm
Wednesday – 7:30 am till 10:00 pm
Thursday – 7:30 am till 11:00 pm
Friday – 7:30 am till 11:00 pm
Saturday – 7:30 am till 10:00 pm
Sunday – 7:30 am till 10:00pm
Jumeirah beach has a special day for Ladies and children. Monday has been allocated for only children and women. From 7:30 am till 5:30 pm the beach is open only to this two category of people.
Official Website: Dubaitourism.ae
Entry Fees
Jumeirah beach is free for all and there are no expenses involved if you want to visit the park.
These are timings and details according to which you may plan your trip to the Jumeirah beach and have a great time with your family and friends. All the facilities that are present in the beach which is namely- rescue services, swimming pools, playgrounds, barbecue and picnic areas etc. are all available in the above-mentioned timings.
Showtimes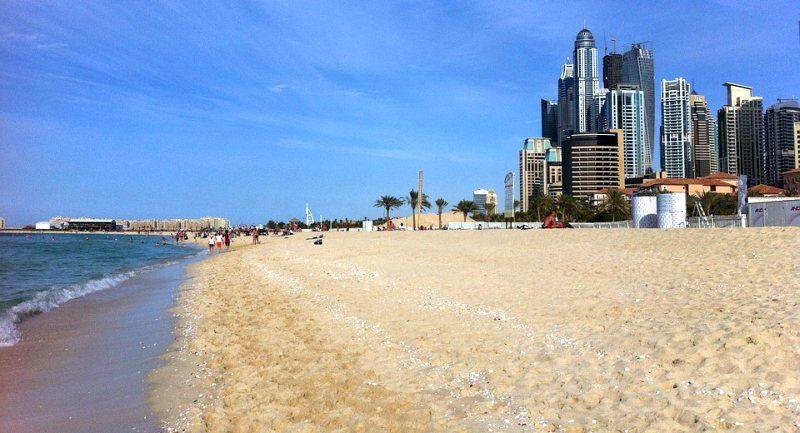 Jumeirah beach is often the host of many big and international festivals, carnivals and parties. If you are staying in any of the adjacent hotels they will notify you about exotic festivals or shows that take place there.  Don't forget to check out Jumeirah Beach Holidays deals for 2018 here.  You can also check the internet to find amazing shows being performed just by the beach all around the year.
Best Time to Visit
Dubai is most famous for its long beaches and exotic summer season. Therefore the summer season will be the best time to visit Jumeirah Beach where you can enjoy the exotic lining of the recreational centers and sunbath under the open sky in front of the sea waves. Summer stays for the most part of the year so it won't be a problem to plan a trip to Dubai. The Jumeirah beach will be a perfect place to spend time with your loved ones and play or relax by the seaside.
If you are planning a trip to Dubai then you can consult Company Jashan Tourism who offers amazing packages and prices to its customer. Their services range from arranging tours and guides all over the city and it's main tourists attractions. The company provides great amenities and facilities as a part of their packages so that you can have the experience of a lifetime at Dubai's exotic Jumeirah Beach with your family or partner.